Diving is a personal experience and what drives one to explore the deep and what one is searching for may be quite different for another diver. While there are innumerable known dive sites in the world and those yet to be discovered, each with unique characteristics and marine life, there are some that are agreed upon by divers around the world as the most amazing sites and are on every diver's must-see or wish list.
Wreck Dives
The Yongala, Queensland Australia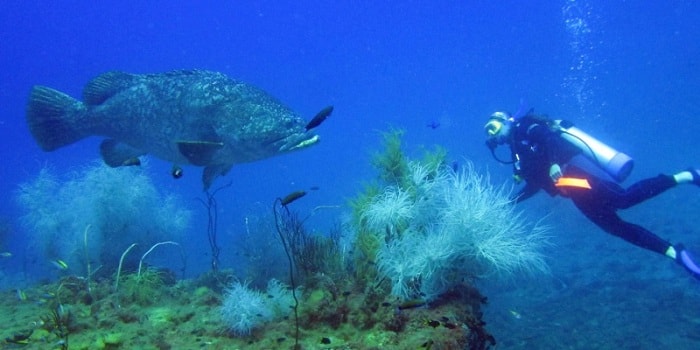 The Yongala is continually listed as the top dive site in the world in any category. Located 90km southwest of Townsville Queensland, the Yongala was wrecked in 1911 during a cyclone which killed 122 people. The site is protected so it is forbidden to enter the ship. What makes this dive so special is the incredible display of marine life, including: giant Queensland Groupers, barracuda, reef fish, trevally, sharks, turtles, eels, eagle rays, sea snakes, humpback whales and more.
Thistlegorm, Red Sea Egypt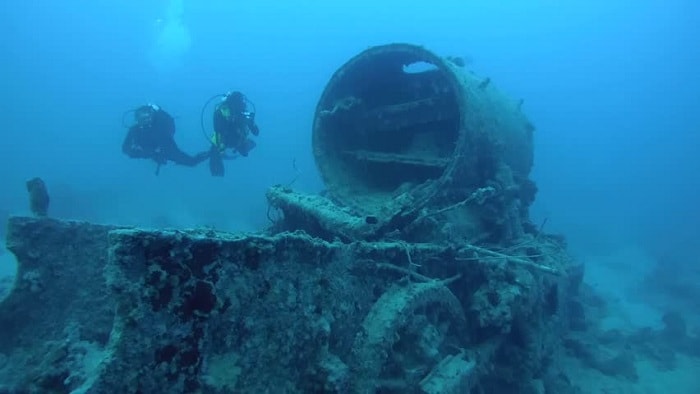 The Thistlegorm was a British vessel, attacked and sank in 1941 carrying a cargo of war supplies. This 131 metre-long wreck is in very good condition and more than one dive here is recommended to appreciate all there is to see.
Best Wall Dive
Blue Corner Wall, Palau (Micronesia)
Coral reefs, WWII wrecks and crystal caves surround the Palau islands which number more than 200 however; the Blue Corner Wall at Ngemelis Island is the star. Found to the north west of Ngemelis, the main feature of the site is a shallow shelf of coral that projects into the ocean with vertical cliffs on either side. It is an advanced dive and not for the faint hearted. Covered in varieties of soft and hard coral, it is an underwater photographers dream. It is most popular for its large schools of fish. Divers here commonly use reef hooks to hold onto the wall and watch the amazing show.
Best Night Dive
Kailua Kona, Hawaii
Hawaii's Kona Coast is one of the best places on Earth to get close to Manta Rays. The night dive organized by local dive operators is described by many as the experience of a lifetime. Underwater torches are provided to divers to direct their beams to the surface. The lights attract masses of plankton which in turn attracts manta rays. Divers are treated to an underwater ballet as the rays swoop and somersault towards the plankton. There are more than 60 Manta regulars that have been identified by distinguishing marks on their undersides.
Barracuda Point, Sipadan Island, Malaysia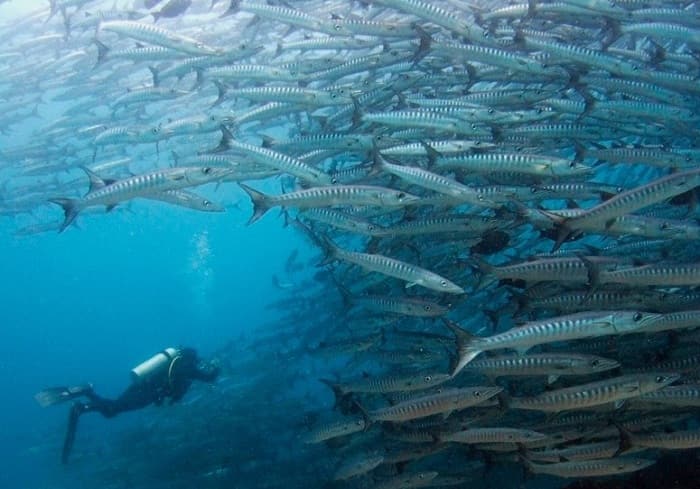 This site was not named Barracuda Point by accident, here you can see thousands of barracuda feeding and swirling around you. The island is isolated and not easy to get to which makes it a truly unique experience without the maddening tourist crowds and touts. Sipadan has a 600 metre drop off, abundant coral and a truly amazing variety of sea-life including parrot fish, turtles, grouper and more.
Deep Hole Dive
This dive is often done more for the amazing adventure of it than for the fish or coral. This world famous dive site was created during the Ice Age in what was a dry cave system. While this spot is a Mecca for divers, it is possibly best seen from the air as it is over 300 metres in diameter and 135 metres deep. There is plenty to see among the caves and stalactite formations such as hammerhead sharks cruising in the shadows. However, better than going down to the inky depths in this dive, is the spectacular upward view of a tunnel to the sky?
Ice Dive
McMurdo Sound, Antarctica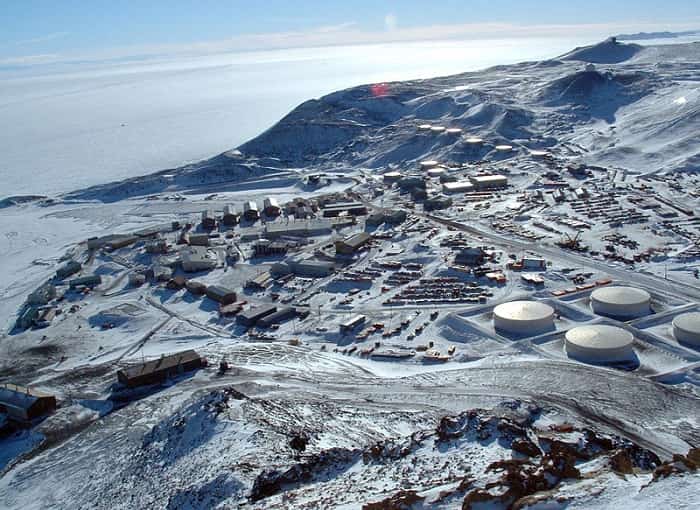 It is hard to imagine anyone scuba diving beneath the ice and snow of Antarctica where temperatures on land often drop below -40°C. But some do, engaging in the ultimate extreme diving in extreme conditions. Diver's break through the 1.3-3 metre thick ice and plunge into the freezing cold waters. While little lives on the land in this extreme climate, diver's who are brave enough to venture here are rewarded by stunning visibility of about 300 metres and a rich marine life unique to this mostly unexplored part of the world.