RVing is an exciting and intimate way to see natural landscapes, new cities, and new people. It allows avid travelers and adventurers to explore scenic terrain and recreational areas. That said, RV travel does take detailed planning if you want to keep your travel expenses under control, and even with plenty of money to splurge, the best way to travel by RV is to maintain a budget. Budgeting means much more than creating a written plan to divide travel expenses—it also means taking a closer look at route details, recreational options, and renting options.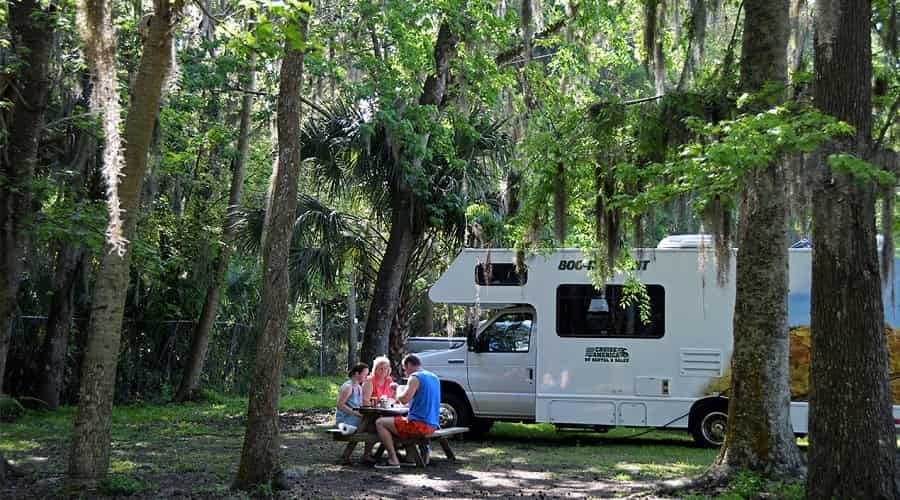 Savings are in the Route Details
Travelers on a tight or loose budget need to look at all of their travel options before the day of the trip. This means taking a close look at route details. Many travelers rely on online maps such as Google Maps or Yahoo Maps to plan their trips. These maps are often used because it gives trip planners more details than printed maps, including approximate mileage and photos and places of interest along the route. But when selecting a route through online map services it's best to compare these maps to analyze several routes for their advantages and disadvantages. Although this method is time consuming, it takes less time than getting lost on the road, or encountering unnecessary traffic. Furthermore, viewing these maps can also help travelers save money by finding routes that will save time. Travelers will need to find out how fast their RV is allowed to go on each particular highway for both day and night travel. While doing research, RV travelers may find that they need to choose an alternative route due to road construction or highway speed.
Recreational Options
Depending on the area of travel, RV adventurers may have plenty of free and low cost recreational choices that can boost their fun but help them avoid any budget busting. Of course, finding the best recreational options will also require research. One of the best ways to find free events is to search the local city and town websites, which will usually host information for a number of famous and historical activities. These sites may also point new visitors to money-saving coupons for local activities.
Renting Options
Although many travelers desire to get the most space for their money, it's smarter to rent an RV with only the most basic needs in mind. Does the traveler really need a luxury RV rental? How large of a sleeping area is really needed? Is a smaller RV better for the traveler's budget due to gas costs? These are just some of the questions that will help the RV traveler choose the right rental for their budget.
No matter how you plan your route, you're sure to have an adventure you'll never forget when you see the countryside from an RV.