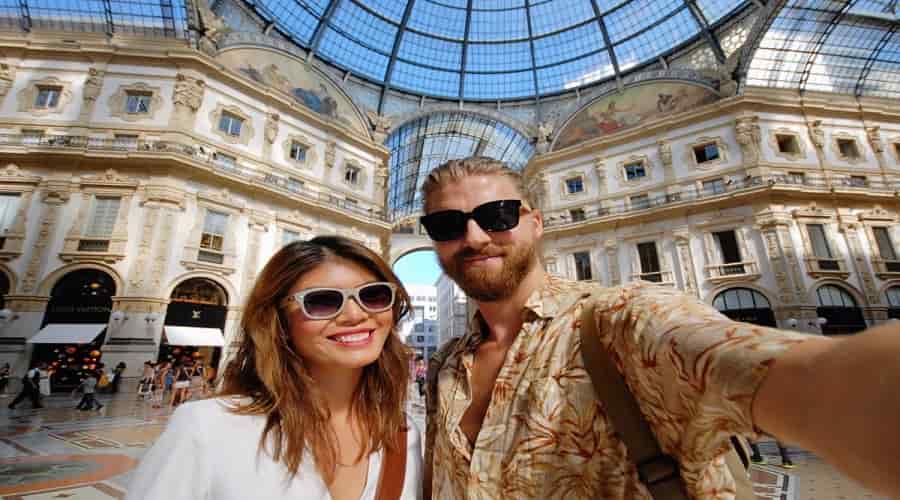 When a woman begins packing for an upcoming trip in the summer, sunglasses are one of the first things to pack. Not only are they crucial for protecting eyes against the harmful rays, they also make a fashionable accessory that can complement an outfit or swimsuit. In order to make the best purchase possible, a woman will need to look through the popular trends and see which pair of glasses frames her face the best.
Round Rimmed Glasses
A popular style seen both in the US and Europe is round rimmed glasses. They were once made popular by John Lennon and are making their way back to runways and retailers due to their retro shape and complementing design. Those with square shaped faces will be able to pull off these frames the easiest, but they could be a great fit for a lot of facial structures. This 70s style would be a hit with a fun outfit on any summer vacation.
Cat Eye Sunglasses
Made popular in the 60s and 70s is the cat eyed sunglasses. The flirty shape fits well with informal outfits and classic swimsuits. While paired best with oval, lean faces, the beautiful almond eye shape makes these glasses a great pair for a lot of people. Adventurous colors such as teal and fuchsia are very popular choices for these glasses, but black is always a classic to play it safe with.
Large Edgy Sunglasses
One of the most popular trends going on overseas is huge edgy sunglasses. This is due to the embellishments, big frames, and eye-catching designs. These glasses are certainly not for the fashion conservative, but they can be a hit for somebody that wants to make an impact while on their summer vacation. Designers from the UK are frequently using these types of glasses on their runways, so they could make a perfect fit for a woman traveling over to the UK.
Fabulous Retro Glasses
With the trend of stylish classic sunglasses on the runway, it makes sense that retro glasses are back in style. Sometimes referred to as 'bug-eye glasses', they are large and sure to stand out on a crowd. The glasses take inspiration from the 50s, 60s, and 70s and are a great choice for women who want to complement their outfit perfectly. Since the glasses take up half of the face, it is important to choose a color that will coordinate with different outfits on vacation.