Gujarat is one of the most culturally rich states in India. Its long ancestry of warriors, kings and invaders along with the prominent role it played in the freedom struggle landscape of India is the stuff of history books. The heritage of Gujarat has been beautifully showcased in its museums and the government has done a commendable job in maintaining them. Read on to know more about the well-known museums in Gujarat and their dazzling exhibits. These are museums that host a variety of exhibits ranging from textiles to dolls to craft to cars to ancient ammunition forms…you can choose which ones to visit according to your interests.
Popular Museums of Gujarat
1. Kutch Museum (Kutch)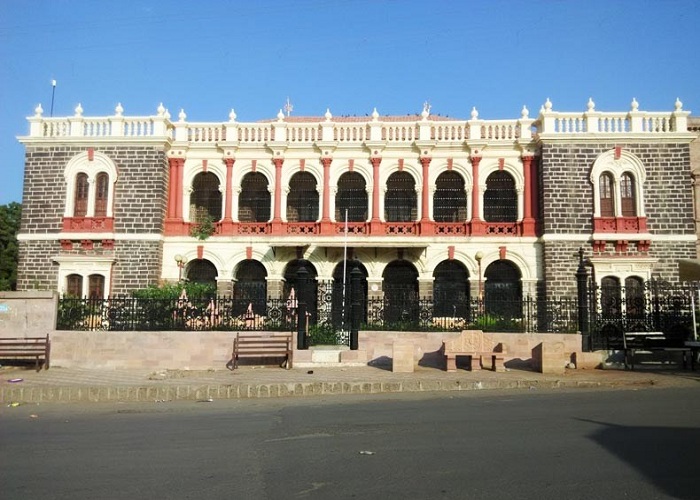 Ghanshyam Nagar, Bhuj,
00 am to 1.00 pm
30 pm to 5.30 pm
Closed on Wednesdays
Phone: 096757 96178
Any Gujarat tour remains incomplete without a trip to the Kutch museum in Bhuj (incidentally this is a prime handicraft and handloom hub of Gujarat). This lovely art gallery was established way back in 1877 (making it one of the oldest museums in Gujarat). It was Maharao Khengarji who conceptualized and commissioned the building of this museum which demonstrates surprisingly modern architectural forms. Interestingly this museum was called the Fergusson museum in the past and its primary attraction is the incredible collection of antique coins that it holds. The local indigenous currency of Kutch called Kori is also displayed here. Musical instruments, metal statutes, paintings, arms, metalwork are displayed in the museum and there is special emphasis on the activities and practices of the tribal who were the original inhabitants of Bhuj. The collection of tribal jewellery, tribal headgear and costumes in the museum are also worth seeing. The museum is quite well organised with separate textile, archaeological, musical, shipping and stuffed animal sections.
2. Baroda Museum and Art Gallery (Baroda)
Dak Bunglaw, Sayajigunj, Vadodara,
Open from 10.30 am to 5.30 pm
Closed on Sundays
Phone: 0265 279 3801
One of the oldest museums in Gujarat, the Baroda museum and art gallery was established in 1887 by the famous king Maharaj Sayaji Gaekwad. The museum building is elegant and spells royalty with a capital R and its collections are unique. There are Egyptian antiques, sculptures made by European artists, Tibetan arts, Akota Bronzes that date back to the 5th Century AD. The centre piece of this museum is an actual Egyptian mummy and the gigantic skeleton of a blue whale. The Baroda museum is another example of the Indo Saracenic engineering that was supervised and designed by the influential Maharaja Sayajirao.
3. Gandhi Smarak Sangrahalaya (Ahmedabad)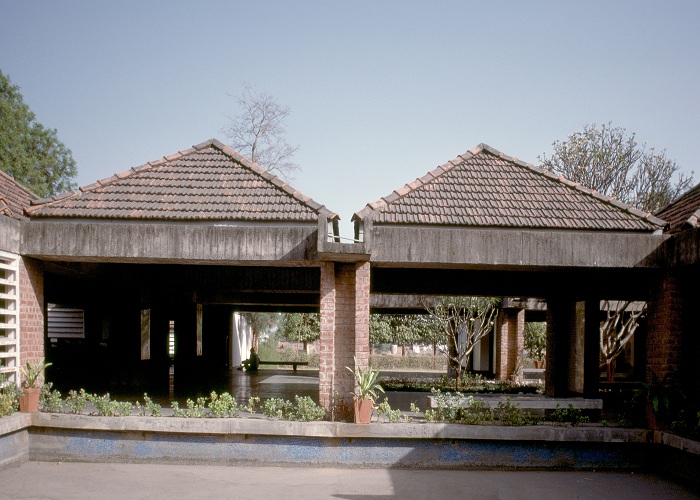 Address: Gandhi Smarak Sangrahalaya, Ashram Rd, Ahmedabad, Gujarat 380027
Phone: 079 2755 7277
Hours: from 10.00 a. to 7.00 pm
The Gandhi Sangrahalaya of Ahmedabad or Sabarmati Ashram holds a lot of personal belongings of the Father of our nation Mahatma Gandhi. His paintings, manuscripts, books, artefacts etc. fill the museum and is a treat for all those who are inspired by and support Gandhiji and his teachings. One of the central attractions of this museum is the writing desk and spinning wheel where Gandhiji spent most of his hours. The rare photographs depicting different stages of Gandhiji's life are cherished by the museum authorities and they occupy a prominent position in the display sections along with small explanatory notes about the relevance of those photos. Gandhiji's prominent role in India's freedom struggle and his philosophy centering on Ahimsa or nonviolence sparked off the creation of many books. An enviable collection of books on Gandhiji's life and philosophy are housed in the museum. Incidentally this was designed by the famous architect Charles Correa.
4. Calico Museum of Textiles (Aurangabad)
The Retreat, Opp. Underbridge, Shahibag, Ahmedabad,
Hours 10.30 am to 12.30 pm
Closed on Wednesdays
Phone: 079 2286 8172
Textiles and Gujarat are two things that are synonymous with each other. A lovely collection of the hand spun fabrics of India (with special focus on Gujarat indigenous fabrics) is displayed in the museum. This setup was created by siblings Gautam Sarabhai and Gita Sarabhai in 1948 who wanted to display the exquisite clothes worn by the people of the Mughal court between 15th to 19th century. Several fashion designers since then have taken inspiration from the displays in the Calico museum. You will be able to see Persian carpets, chain mall and helmets along with shields and maces used by the Mughals in the museum. The Mughal collections have exotic names like Adhai Dvipi, Janan Pata, Gopastami etc. and their other royal collections of Hindu emperors named as Sarada Purnima, Ramnavami, Govardhana etc. Some of the wonderful displays in the Calico museum include holographs on palm leaves, fabric made of kalpasutra, patola weaves, silk weaves, patalu shawls and sadi. Currently the museum is managed by the Sarabhai trust.
5. Rotary Dolls Museum in Rajkot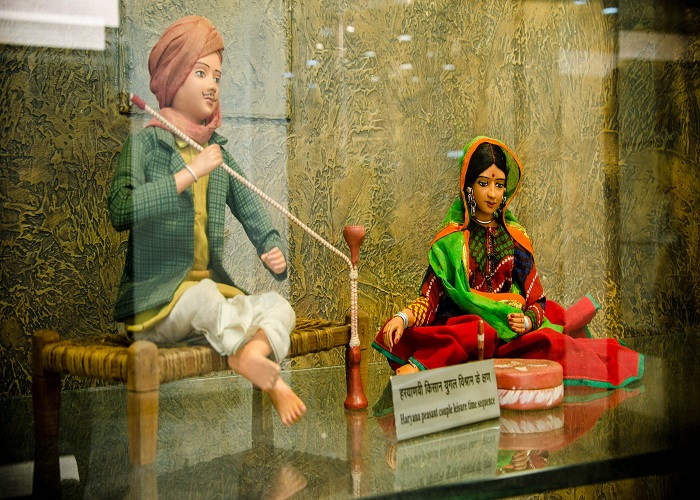 Address: 2nd floor, Nagrik Bank Building, Yagnik Road, Opp Heera Panna Complex, Jagnath Plot
Hours: 9.30 am to 1 .00 pm
30 pm to 7.30 pm
Phone: 0281 246 4352
The cute collection of dolls in the rotary dolls museum is sure to leave you spellbound. Rajkot as you may be aware of was once a princely state besides being one of the important political and trade centres of Gujarat (it was the capital of Saurashtra). A trip to Gujarat usually includes a stopover at Rajkot to view its numerous attractions. There are more than 1400 dolls in the museum sourced from every corner of the globe and the outfits and hairstyles of those dolls reveal a lot about the culture and ethnicity of their native places. Explanatory notes about the origin points of those dolls are also displayed in the museum. The dolls museum is a great favourite amongst children and adults who visit Rajkot.
6. Watson Museum (Rajkot)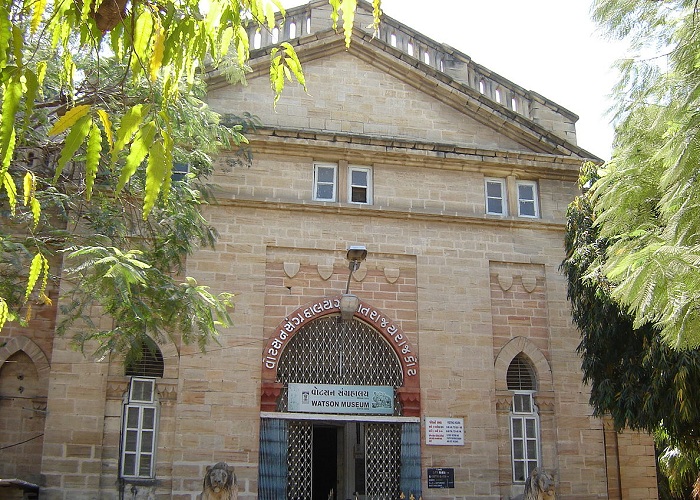 Jubilee Garden, Rajkot,
Hours 9 am to 1 pm
3 pm to 6 pm
Closed on Wednesdays
Phone: 0281 222 3065
The Watson museum is dedicated to a British political agent John Watson and it holds ancient 13th century artefacts, princely exhibits, handicraft items and pottery goods. These are a representation of the royalty in India that thrived under the British Rule. One of the most beautiful things about this museum is its setting…it stands within the Jubilee gardens and its gallery consists of items that have been donated by various royal families. The jewellery and textile displays here are exquisite and they represent the Ahirs, Bharwads and Darbars and other lineages. Some displays show the items found in the excavation of Indus Valley Civilisation. The Watson Museum is very well maintained and the State Govt. of Gujarat is in charge of it. Some of its contents are priceless and classified as national treasures. This museum has several sections like anthropology, paintings, sculptures, coins, musical instruments, manuscripts etc.
7. Auto World Vintage Car Museum (Ahmedabad)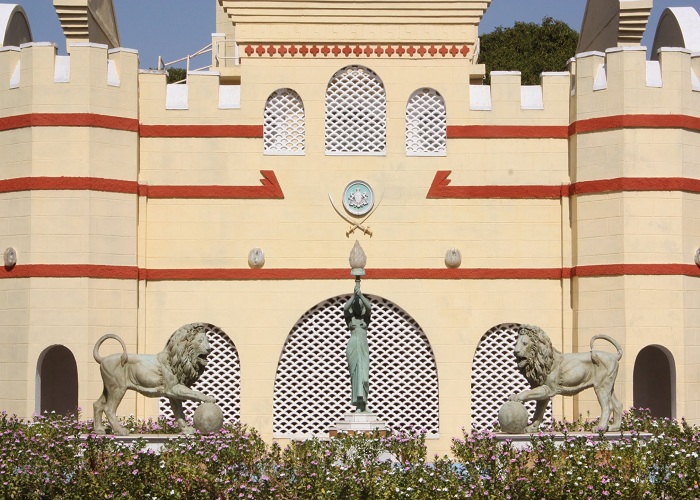 Address: Dastan Estate, Sardar Patel Ring Road, Kathwada, Ahmedabad,
Open from 8 am to 9 PM everyday
Phone: 079 2282 0699
If you love vintage cars then you wouldn't be able to take your eyes off this lovely museum that has a staggering collection of vintage cars, motorcycles, antique vehicles, buggies etc. interestingly the museum was built by the families of Bhogilal Pranlal of Ahmedabad. Check out the grand limousines, neo romantic convertibles, dashing sports cars and so much more, in fact the top 100 cars of the world including Bentleys, lancias, langondas, Daimlers, Cadillac's, Lincolns, may Bach, cord, Packard and Mercedes are displayed here. These cars have been imported from several countries across the globe.
8. Maharaja Fateh Singh Museum (Vadodara)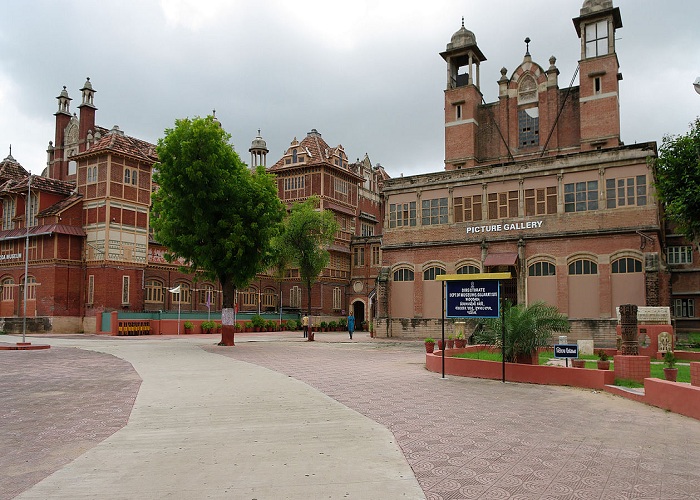 Lakshmi Villas Palace Estate,
Jawaharlal Nehru Marg, Vadodara
Phone: +918511179951/+912652426372
This is one of the most beautiful museum buildings in India…the structure is a lovely example of the Saracenic-Indo architectural style. The museum is a part of the grand Lakshmi Vila Palace that sits in the bowels of the bustling city of Vadodara. The personal artefacts and heirlooms of the royal Gaekwad family is kept on display here…some of these artefacts date back to the 18th and 19th century. Check out the wonderful selection of European paintings, Japanese and Chinese artefacts, Greek roman displays, miniature lamps and Indian paintings along with intriguing selection of the photos of the royal family.
9. Lakhota Museum in Jamnagar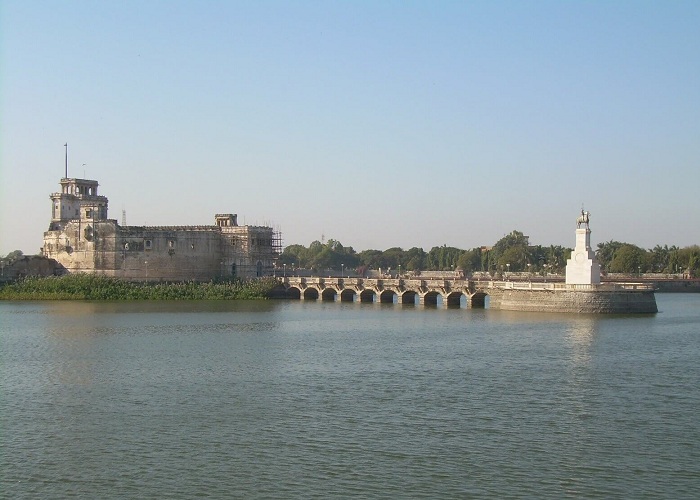 Lakhota Museum
Besides Ramanlal Lake
Open every-day from 10.30 am to 5.30 pm
The Lakhota palace that holds the Lakhota museum is a grand example of the rich past of the Indian nation. The museum is nestled in the heart of Jamnagar that is one of the prominent cultural hubs of Gujarat. The gallery holds a staggering collection of artefacts that date back to the 18th and 19th century. Exquisite pottery from the different villages of different states of India, huge skeletons of whales possessions of the Rajput's, different kinds of utensils including flasks and crockery and other royal artefacts are housed in the museum. There are many tourists who visit the museum to admire the architectural splendour of the palace. The loveliness that surrounds the palace makes it a good place to spend some quality time with family and kids.
10. Kite Museum in Ahmedabad
Sanskar Kendra, Bhagtacharya Rd, Kocharab, Paldi, Ahmedabad,
Open from 10.00 am to 6 pm
If you have a taste for the unusual and unique then the kite museum will intrigue you. As you perhaps already know the kite flying festival of Gujarat is very famous…it has already been immortalized by several movies including Hum dil de chuke sanam. Gujarat has always been the top producer and user of kites and this museum is a tribute to the staggering variety of kites that exist across the globe. Bhanu Shah a prominent person in the social landscape of Gujarat had donated his entire invaluable collection of kites to the Municipal Corporation of Ahmedabad and he also took the initiative of building this museum for displaying those kites. There are some intriguing displays here like the 16 feet long kite with garba dance illustrations, delicate Japanese kites, kites with dazzling mirror work, kites with block prints and even holy kites with Radha Krishna images. This museum has over 400 different kinds of kites made from a staggering variety of paper and accessories. It stands right downstairs of the rather lonely looking City museum but is worthy of a long detailed visit.
11. Darbar Hall Museum in Junagadh
Taj Manzil Building, Mullawada, Junagadh,
Hours: 10.30 am to 5 pm
Phone: 1800 200 5080
The art museum or Darbar Hall is one of the best tourist destinations in the state of Gujarat. This is basically a showcase for the possessions of the 19th century Nawab who used to stay here. The collection here is quite dramatic as most of them are royal artefacts…some of the dazzling exhibits here include thrones made of silver, cushions with brocade upholstery (they were once used by royalty), exquisitely beautiful carpets, heavy armour that was once used in the battlefields, royal paintings and other artefacts. The Darbar where the museum is housed is elegant and a good example of the Nawabi architectural style.