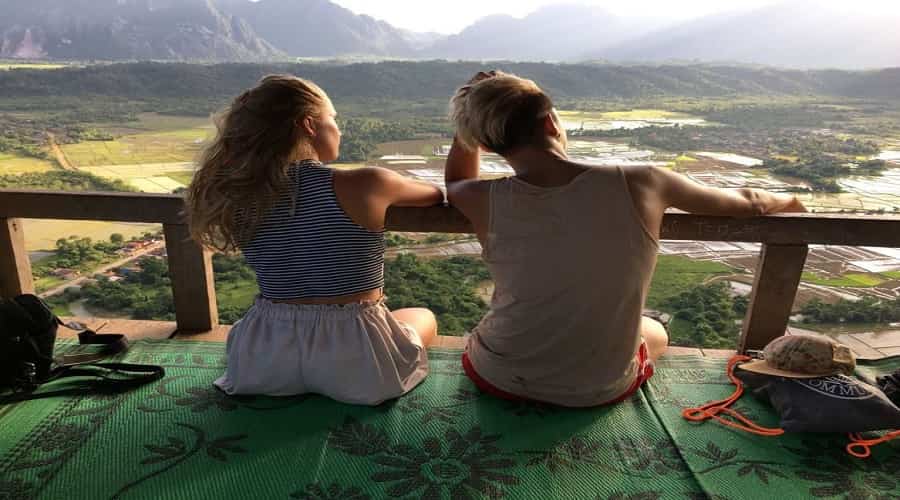 As per the old saying "it's not the place or the conversation that keep us going but it is the people who we are with." In fact, the moment can be really fantastic and interesting, but it can become dull and boring when you are alone in your journey. Therefore, whether its journey of life or road, people keep searching for a perfect partner who can turn their normal journey into an extraordinary one. Though I cannot advise you on how to choose the companion of your life, I definitely can give some tips to those who are confused on how to find a travel companion or to those who are traveling for the first time on road and would not be able to do it alone.
Ask Your Friends or Family
Before asking some stranger to be your traveling companion, it would be a great idea to ask your family and friends. You can travel with your best friend, boy friend, cousin or any other family member with whom you can move around freely. However, remember one thing in mind that whomever you choose to go with should be of same interest to avoid controversy during the trip. After all, traveling should be a great experience for you to bind and share some of the greatest and lovely moments of your life.
Search Travel Partners Online
It could always be an alternative if you cannot find like minded people among your family and friends whom you want to go out for traveling. What is great about searching traveling partners online is you can find new people. Traveling with new friends could be a beginning of a love story or a beginning of a long friendship. Also, you can share your cost of travel which means big savings. There are many online forums today on the internet which made this possible.
Road Test You Travel Companion
Before you commit to a long trip with a stranger or a friend, try to arrange a weekend or a over night excursion to some where near your home. Depending upon the loseness you have with the acquaintance or friend, you can directly tell them about the reason to check if you could be compatible as travel companion or just observe them without telling them the real reason.
You need to look how flexible is he/she about changing and making plans, or if he/she has any irritating and annoying habits that you could not live with, because frankly speaking it would be a big no, to spend beautiful nights of traveling with a heavy snorer. Therefore, quiet simply you need to confirm if you could really adjust with your partner even before you start your journey.
Another possibility is to find a partner for special moments: maybe you want a partner for an excursion and to have diner with. You don't have to share everything if you don't want to. There is a lot of sites offering this possibility.
And always remember, to tell your family members and friends where and with whom you are going. Introduce your travel partner to your close ones and always carry a mobile with you. It's always better to be alone than wish that you are alone!! Therefore, think twice before choosing your traveling partner. If you found a perfect traveling partner with similar interest as yours, then there is nothing like it. I wish you find such partner to travel with. Happy Traveling