History has always fascinated people all around the world. To add more to the mystery of history, there are places that have been in existence for centuries and are still enticing in their form and appearance. Humans are always fascinated by the aura of these sites that are unique and worth watching from a closer distance. Every country boasts its heritage through the various sites that are being visited and explored by tourists worldwide. One name that emerges prominently amongst the countries with a rich assortment of historically significant places is India. Historical places in India are known to be the centre of attraction of tourists and researchers who like explore a part of the history that has carried itself gracefully to the present times and continues to rule through its charm.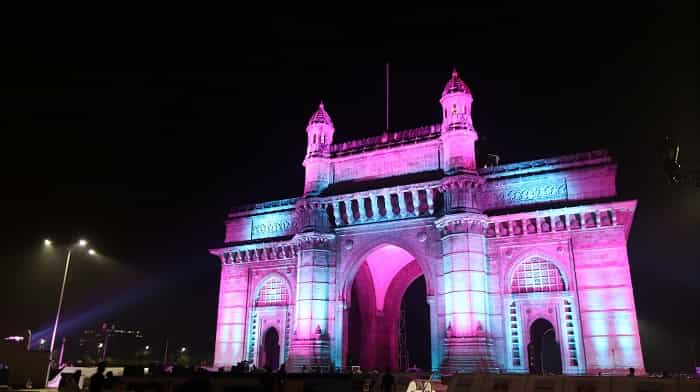 The history of India itself is engaging, owing to the various anecdotes that are associated with the name, culture, traditions, rituals, and practices of the population. A democratic nation, India is home to approximately 1.2 billion people (and counting). The cultural, religious, political, economical, and geographical divides of India offer a unique appeal. People from foreign lands have adapted the religions and even the country as their own.
India acquired its name from the famous Indus Valley Civilization, which gave birth to the Indian subcontinent and the culture that prevails today. The earliest traces of human beings residing in this subcontinent date back 30,000 years ago. India that exists today is a mixture of various castes, cultures, and traditions that resulted from the amalgamation of people from various ethnicities who migrated and settled down from different parts of the world. The best thing about India is that its culture, language and dialect, traditions, values, and other traits of humans change every few miles. This factor adds to the uniqueness of this country and the travelers are never bored as they get to explore so many things apart from just the places.
With 28 states and 7 union territories, there is something that makes India an interesting spot for history and travel enthusiasts. Each state or territory is an independent entity and there is so much to see and visit that it would take more than just a lifetime to become conversant with all the places. There are forts, temples, palaces, valleys, mountain ranges, dams, parks, waterfalls, and so many places that are worth visiting and exploring.
Restored and preserved to keep the visitors flowing, the historical sites in India are maintained by the government, forest conservation departments, tourism departments, and various other organizations such as UNESCO that have recognized the value of these places and believe in keeping them intact for the generations to come.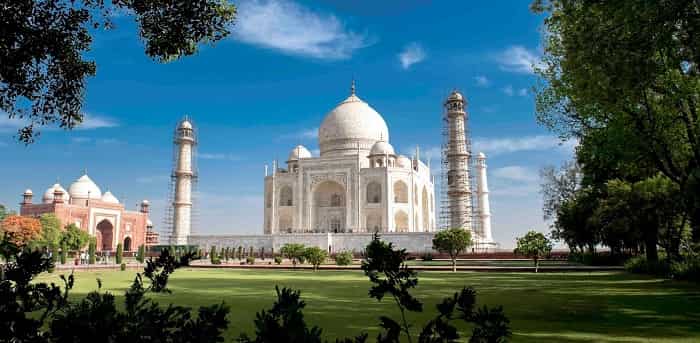 One very famous historical place that has been a topic of discussion and appreciation of history buffs is the Taj Mahal. Located at what can be called as a strategically esthetic location, the banks of the River Yamuna in Agra city in Uttar Pradesh, the Taj Mahal was built by the Mughal emperor Shah Jahan as a memorial for his wife, Mumtaz Mahal. This palace is recognized as a symbol of love that existed between Shah Jahan and his wife and also the one which exists between the lovers of the new generation today.
An addition to the heritage of India is the Sinhagad or the Sinhgarh fort in Maharashtra. At a distance of around 30 kilometers from Pune city, this fort is an historical place that is located at the Sahyadri Range, 1,312 meters above the sea level, which gives it a distinctive appeal and a sense of fulfillment to the visitors who find solace in the ancient structure and the view and atmosphere that it offers, along with the historical significance that it carries.
Adding to the historical heritage of India, Chitrakoot waterfalls in Chhattisgarh, also known as The Niagara Falls of India, is a place worth visiting for enjoying the beauty of these waterfalls by bathing in the white foaming water or simply enjoying the view while soaking in the sun. Visitors are baffled by the natural equilibrium of the sound of waterfalls and the silence of the vast landscape that offers nothing but a calm view of Mother Nature and solace to those who seek it.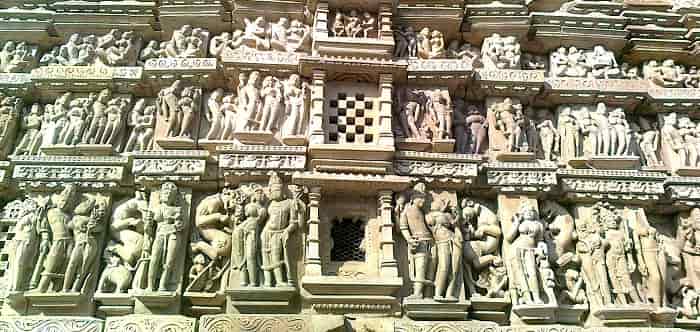 For people who are interested in ancient sculptures, India has Khajuraho, famous for the Khajuraho Group of Monuments that are engraved with a series of erotic sculptures depicting the various sexual positions practiced by humans. One of the Seven Wonders of the World, this site is now included in the UNSECO World Heritage Sites. This site is located in the State of Madhya Pradesh.
One more landmark to the places with historical significance is Fatehpur Sikri. A ghost town now, it was abandoned owing to scarce water supplies within a period of fifteen years by the occupants. At a distance of 25 kilometers from Agra, UP, this town is accessible through a road trip and on your way back, you will be loaded with memories of a ghost town that stands apart with its impeccable design and structure.

Apart from these sites, there are many other places that do not cease to amuse the visitors who travel with an aim to get into the time machine and get a glimpse of the history and its various aspects that can only be experienced through physical presence at the place. One such site is the Konark Temple in Orissa. Built by the King Narsimhadeva during 12th century, this temple is an epitome of architectural excellence. Primarily built to honour the Sun God, this temple is now a historical landmark.
India now is a free country, though it had its own struggle to attain freedom from the Britishers. This struggle gave rise to various incidents that mark the fight for independence and the valour of the freedom fighters, and the sites from where they conducted their acts of revolt have now become part of history, remembered at times and narrated to students, travellers, and researchers alike. This struggle for freedom caused Jallianwala Bagh (Jallianwala Park) Massacre on April 13, 1919.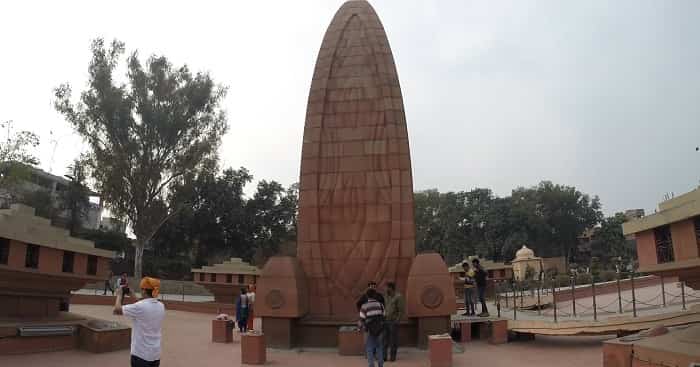 According to the witnesses and records, Jallianwala Bagh Massacre was an attack by the Britishers on people who were celebrating Punjabi New Year at this place. Spread across an area of 26,000 square meters, this park became witness of a mass murder that took approximately 379 people, while leaving 1100 injured. This incident was a landmark in the country's struggle for freedom and you can still see the bullet marks on the walls.
A perfect place for history enthusiasts is the Nalanda University in Bihar. Studies and consequently found evidence of the Seal of University suggest that this university was established by King Sakraditya. With eight separate compounds, dormitories, ten temples, and a large number of classrooms, this university is one of the oldest universities in the history of mankind.
There is almost no end to the list of historical places in India, because almost everything that exists in today's world has been derived out of history or is related to the history of human evolution on this landscape in some context or the other. There are Ajanta and Ellora caves in Maharashtra, the Golden Temple in Punjab, Fort Aguada in Panjim, Mysore Palace in Karnataka, and many other historical delights.
While planning a trip to visit a historical site in India, you should research about the place well in advance and accordingly make the adjustments. Browse the Internet, read reviews, compare prices charged by different tour operators, and determine the best season to visit the place. Making all arrangements according to the standard requirements and procedures will keep inconvenience away and you would be able to enjoy a hassle free trip while bringing back priceless memories inscribed on your soul.