1. ULTRA Electronica Festival – Miami, USA.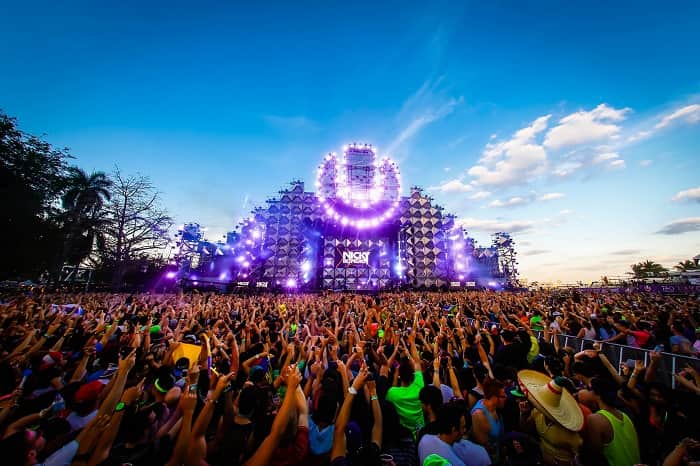 Why should winter have to mean freezing festivals? Since the electronic paradigm of "dubstep" reached its golden moment of fame (and then completely shattered it with teeth-rattling basslines) in the past 5 years, Ultra has become a near-religious mecca for the college mob and bass-lovers everywhere. I challenge you to find a single electronic artist who has mattered in the last three years that is not on this 2012 lineup. Sweeten the deal by placing it in Miami, where locals complain if it drops under 70F (hypothetically of course, since it never does), and you can find some of the best B's in the same place – beaches, bikinis, burritos, babes, bros, beer, and bass. Badass.
2. Snow bombing, Mayrhofen Austria.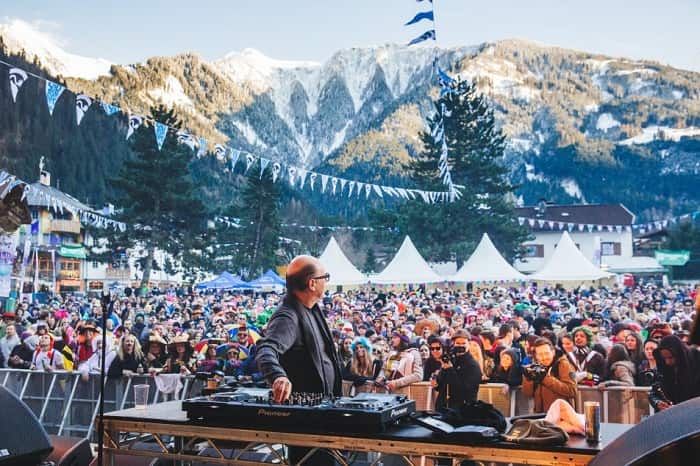 Snow bombing makes it simple. You have only two choices: ski, or dance. Sleep is not an option. The Austrian Alps are widely considered some of the best in the world for snow sports, and rarely fail in making even experienced skiers weak in the knees. At the end of the day, swap those Atomics for sweet kicks and bring the heat to this idyllic town as DJs and headliners from across the world mainline musical adrenaline directly to your brain. And if you happen to lose track of time and stumble out of some misbegotten bassed-up basement just as the sun's come up? Slap on those planks, flyboy, and take it to the hill. Remember, sleeping is giving up.
3. Mardi Gras, New Orleans, USA.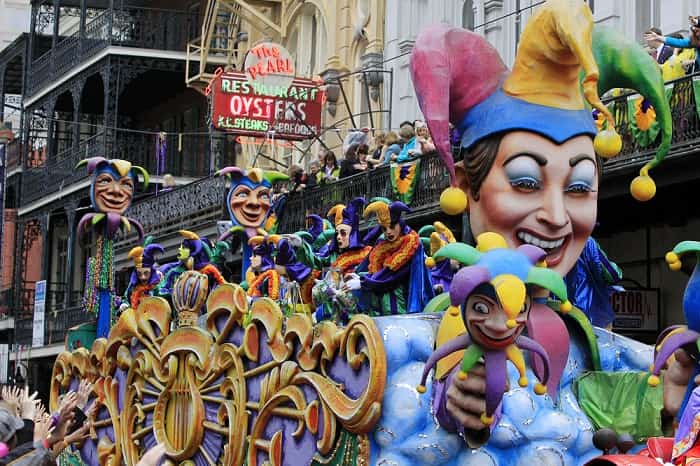 Escaping cold weather doesn't get any better than Southern US climate, food, and hospitality. Wait – thousands of jazz musicians, young ne'er-do-wells, and Southern belles will be descending on the city for a whole weekend? – And you can drink in the streets?? – And you do what with the beads??! Yellow, purple, and green deck the streets in this celebration of everything decadent before the beginning of Lent, and the revelry knows no bedtime. Culminating in the Mardi gras parade with elaborate floats and decorations adorning the city of N'Orleans, Mardi gras is an experience that you will have to fill in the pleasant memory gaps of for years to come.
4. Rock the Pistes, Portes du Soleil, Switzerland and France.
Apres-ski, meet your successor – durant-ski. 5 days of skiing and concerts in the French and Swiss Alps seems like enough draw for any festival, but there's a catch. Each performance is nestled away somewhere in the 650km of raw wilderness between 12 different resorts stretching across the Franco-Suisse border. This festival is a in a great location and easily suits an idea for a Stag Do and although there's a killer lineup, there's no schedule, keep your phone handy: each day you'll be texted the location of the next concert, sometimes with just enough time to marathon your way across the mountains to reach it. Reward yourself with a cold brew, relax in the sun, and commend yourself on choosing such a budget-friendly festival – around 200 Euros buys a six-day lift pass to all the resorts, and the concerts come free with your ticket.
5. Winter Carnival, Quebec City, Canada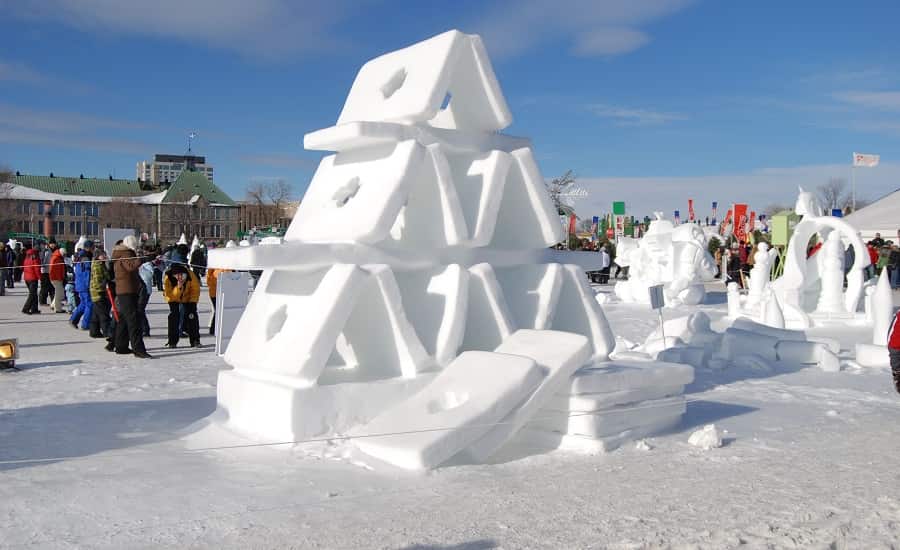 With up to six months of winter snow per year, it's no wonder Quebec City designates over two weeks to its celebration. From the beginning of February, the beautiful and historic Quebec City welcomes winter-lovers worldwide with ice castles, outdoor banquets, snow competitions, and Caribou, the festival's signature wine-whiskey drink guaranteed to get you kick started. The entire city decorates their stone-arched streets, bars and restaurants put on special events, and Bonhomme, the festival snowman mascot, pokes his head in from time to time to keep the celebration lively.