Vadodara is not only considered as the state's cultural capital but this third largest city of Gujarat is also known for its enchanting sites of tourist attractions. Dotted with Hindu and Jain shrines, Mughal structures and several Islamic forts, this historical landscape is a complete pandora box of some of the most treasured religious sites in the Indian subcontinent. This historical place is a splendid and well-preserved representation of the glorious eras. Walking among the stunning natural beauty and being surrounded with an atmosphere of impeccable tradition and culture, Vadodara will definitely leave a lasting impression on your mind. Vadodara is replete with innumerable architectural creations and adorned impressive sites. This place remains to be underrated but it is one of the most historically rich and archeologically surreal tourist destinations in the entire Indian subcontinent.
Here are some of the must-visit places in Vadodara which should not be missed out on:
1. Lakshmi Vilas Palace
This massively opulent private residence palace for Maharaja Sayajirao Gaekwad 3 is known for being the largest private home structure in the world, and is four times the size of Buckingham Palace. Panning over an area of a whopping 700 acres, this place is currently occupied by the royal family of Vadodara, the Gaekwads. Parts of the palace is open for public experience where during your visit you will be greeted by neat, lush gardens, 10 hole golf course, a small pond and so much more. Constructed during 1890 utilizing the classic hybrid of Hindu, Gothic and Mughal architecture styles this palace truly is one of a kind and attracts a large throng of tourists from far and wide.
Opening and Closing Timings – open 24 hours
2. Champaner – Pavagadh Archaeological Park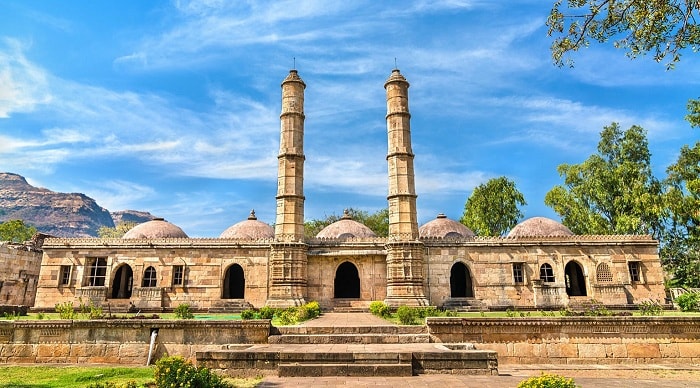 This 16th century UNESCO world heritage site was built by Sultan Mahmud Begada of Gujarat and is situated surrounding the iconic city of Champaner. This heritage site is dotted with numerous forts which extends from the mighty hills of Pavagadh and extends completely into the city of Champaner. Spreading at an area of 3,280 acres the recorded history for this place goes back to 2nd century AD. The undulating and small hillocks along with mesmerizing plateaus which are dotted with numerous structures of tourist interest like temples and palaces makes this place a wonderful experience.
Opening and Closing Timings – 8:30 am to 5:00 pm
3. Sayaji Baug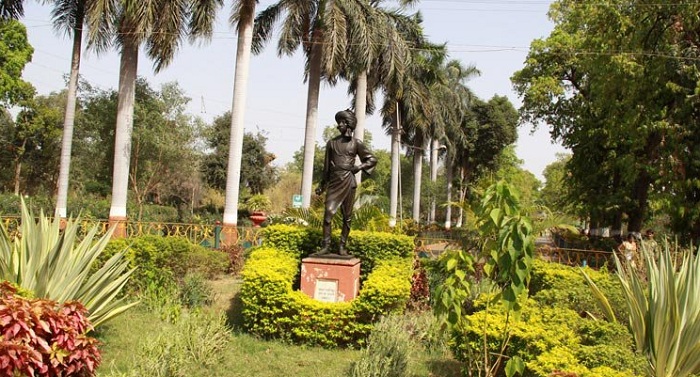 Constructed by the iconic Maharaja Sayajirao Gaekwad 3 and dedicated to himself this sprawling 111 acres of land is famed for being the largest garden in the entire western region of the Indian subcontinent. Built in the year 1879 by the holy river Vishwamitri, the complete area is made up of two stunning museums, a vibrant zoo, children toy train and a quirky flower clock. This colorful centre of entertainment is one of the prime centres of tourist attractions for visitors. The landscape of this place is dotted with a variety of flora and trees. This place offers interesting, interactive and captivating opportunities for every type of traveler to have a memorable time here.
Opening and Closing Timings – 5:00 am to 10:45 pm
4. EME Temple
The full form of this unique and one of a kind temple stands for Electrical and Mechanical corps. This may seem like an unusual name for a temple at first but this is done to honour the symbol of secularity which is practiced in the Indian army. Locally known as Dakshinamurthy temple, this place of worship is made entirely of Aluminium sheets and scraps of metal left after the war and houses a huge idol of Lord Shiva and a miniature Ganesha, which was specially made and brought in from Mahabalipuram. This temple is a wonderful representation of the modern and ancient age. Don't skip visiting this place on your travel to Vadodara since you won't be able to find another temple of this sort anywhere else in the entire country and probably the world.
Opening and Closing Timings – 6:30 am to 8:30 pm
5. Surya Narayan Temple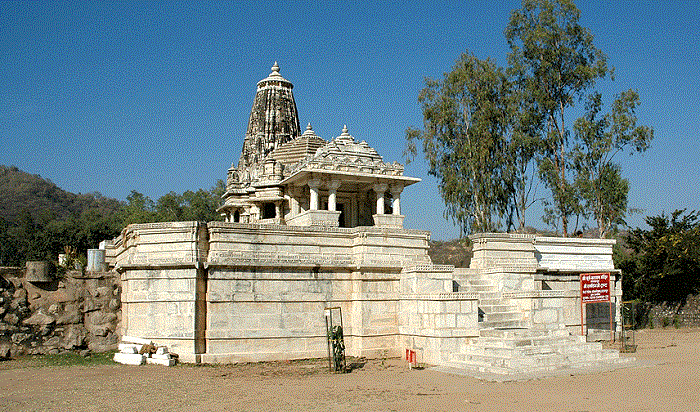 As the name suggests, this temple is dedicated primarily to the worship of the supreme sun god. It is a known fact that a visit here offers relief from all sorts of physical and mental ailments and also gets rid of the other entire factor which may have been causing immense unhappiness in the person's life. This history about this temple is somewhat vague and is said that it was built at the instance of the almighty god himself. This temple is built to personify the unity which the gods share with each other since along with the sun god other gods also keep him company inside the temple like – Vaishnav Sampraday, Devi Sampraday, Shiv Sampraday, Swaminarayan Sampraday and so many more. Another unique feature about this temple is the fact that it offers dinner and stay facilities to all of its visitors and pilgrims ensuring a safe stay.
Opening and Closing Timings – 7:00 am to 7:00 pm
6. Sri Aurobindo Ashram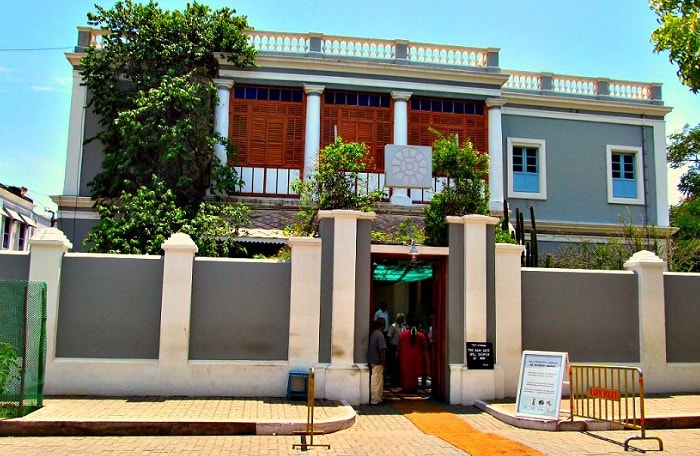 Also popularly known as Arvind Ashram this place once served as the residence structure for Aurobindo Ghosh during his stay at Baroda in the years 1894 to 1906. This wholesome ashram has a collection of 23 rooms, a packed library with rare books which were either written or were based on him. It also contains ancient relics of Sri Aurobindo and is open to individuals who are keenly interested in gaining some knowledge about meditation and spirituality. The peaceful and undeniably serene atmosphere and an overwhelming sense of tranquility makes this place a must visit. During its peak popularity times this place was visited by several notable historical personalities like Bipin Chandra Pal, Lokmanya Tilak and sister Nivedita to name a few.
Opening and Closing Timings – 8:00 am to 12:00 pm and 2:00 pm to 6:00 pm
7. Baroda Museum & Picture Gallery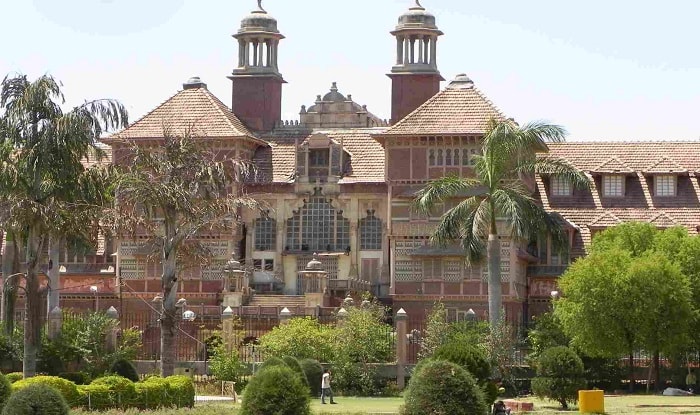 Built in the year 1894 this majestic museum was built using the inspiration of Victoria and Albert museum as well as the science museum of London. This building is known for housing a well preserved and a massively rich collection of art, sculptures, ethnology and ethnography. The paintings which are put on display at the picture gallery section here are not just valuable collectibles but are also antique masterpieces. Apart from the paintings put on display this place also houses a massive and surreal skeleton of a blue whale which are preserved in an Egyptian mummy style along with the famous Akota bronzes of 5th century, mughal miniatures and so much more, which surely is a treat for history buffs and art enthusiasts.
Opening and Closing Timings – 10:30 am to 5:00 pm
8. Kirti Mandir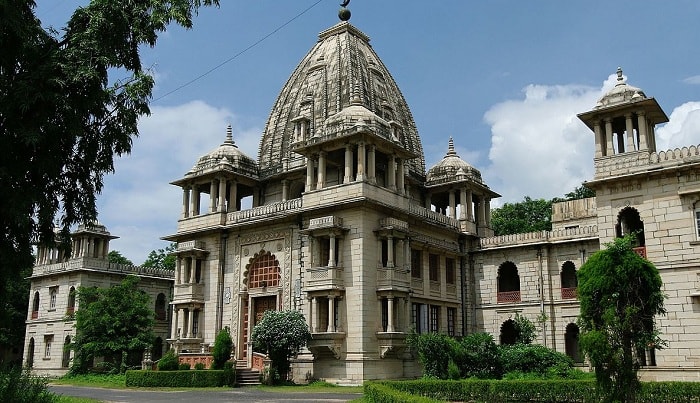 This monument was constructed by the extremely powerful and affluent ruler of Vadodara, Maharaja Sayajirao Gaekwad 3. This was done to commemorate the cremation site of his lovable family members. This place is also popularly named as the 'temple of fame', and another purpose for the creation of this structure is the celebration of fifty years of his powerful administration. A unique feature of this structure is the image which is displayed on the central cenotaph, of an undivided India without any territorial markings and divisions along with being ornamented with sun, moon and the earth. Photographs and sculptures of the Gaekwad family members adorn the insides of this place.
Opening and Closing Timings – 10:00 am to 12:00 pm and 3:00 pm to 6:30 pm
9. Khanderao Market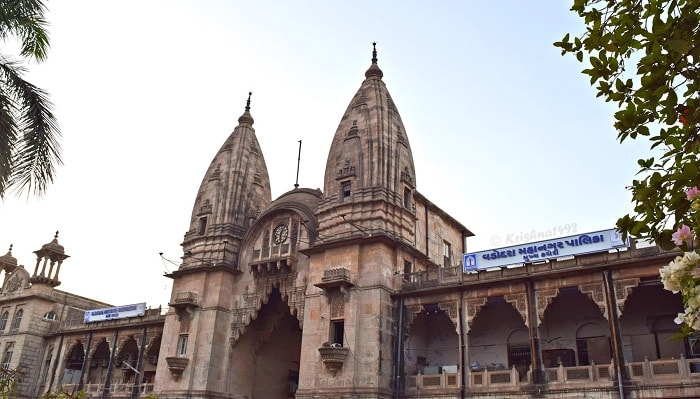 This is one of the most popular tourist attractions in the city of Vadodara where tourists visit to indulge in some fun shopping sprees. This market place is not your regular old open air space with lines of shops this is a magnificent palatial building which was erected by Maharaja Sayajirao Gaekwad 3 during the year 1906. This place was presented by the Maharaja to the municipality as a gift to mark the 50 years of the smooth running of his prestigious administration. The municipal corporation of Vadodara's offices is located inside this very building. The market here sells fresh vegetables, fruits and flowers which attract tourists from far and wide to this unique destination.
Opening and Closing Timings – 7:00 am to 8:30 pm
10. Maharaja Sayajirao University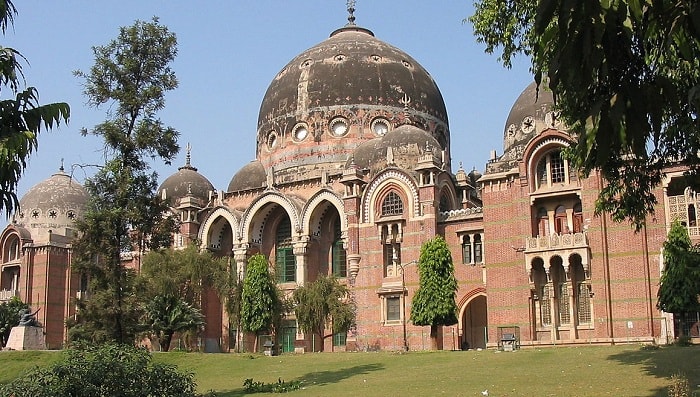 This university is one of the most premium educational institutions in the city of Vadodara. Not only is it one of the most iconic landmarks of Vadodara but it is also one of the oldest and the most respected hub of education in the entire flank of western India. Built by the most affluent Gaekwad ruler of Baroda, Maharaja Sayajirao Gaekwad 3, this place has continued to live up to its name and has also emerged as a popular heritage site here. The entire area of this prestigious university pans over a massive area of 275 acres and boasts of 14 faculties consisting of arts, commerce, psychology and even fine arts among a plethora of others.
Opening and Closing Timings – 9:00 am to 5:00 pm