You might be excited to go on a hiking trip. Such a trip is usually organized amidst friends, associations or by clubs and likeminded people who are willing to participate in such expeditions. The hiking trips are usually conducted along countryside and hilly terrain which are uninhabited. The hiking tours are planned in such a way that the group gets off the beaten track and walks through nature where there are no roads. When one is hiking on the mountainside, the members of such a group need to be physically trained and experienced in walking on foot through rocky terrain and at high altitudes. Hiking trips and the level of challenges provided differ as per the group and the club that organizes such trips.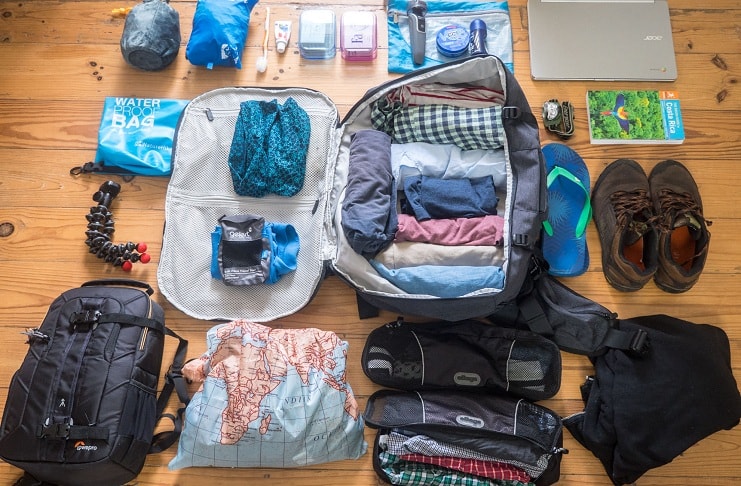 Backpacks:
The first thing that one needs to invest in is a sturdy but light backpack. Those who frequent hiking trips usually invest in backpacks of their own. Others can hire such bags from stores which specialize in the lease of hiking equipments. One needs to ensure that the backpack chosen is not torn or damaged. The material of the backpack should be waterproof and durable yet light so that it does not add to the weight of the items that are stuffed in it.
Light Clothing:
While change of clothes is imperative, one needs to keep in mind that only essential changes should be carried such as extra jackets in case the weather gets colder in high altitude regions. While change of t-shirts and undergarments are necessary as well, these need to be kept to a minimum. Even a change of shoes should be carried. It is best to choose items that can be compressed and packed.
Food and Water:
While one will be travelling in a group and probably stopping at places to eat or replenish supplies of food, it is best to carry dry food items that will last for a couple of days without going stale. Thus, ready to eat noodles, cookies, biscuits and dried meat can be carried while pulses and bread are items that have to be avoided. The group can plan out the amount of water and heating equipments that need to be carried and take turns to lug such items of common use.
Safety Equipments and Essentials:
One has to be prepared for all kinds of emergencies and thus, medical kits, torches and other battery aided lights, provision to make fire, knives and corkscrews are some of the essential devices that everyone should keep in a hiking trip. Usually the supervisor or the team leader will specify the important items that need to be carried by everyone besides tent and bedding. Even maps are essential and people should be briefed about the route and measures to take when one gets separated from the group. Once such points are covered, one is fully equipped to enjoy their adventure.