India is a land that is filled with enchanting locales and mesmerizing sights and gives the tourist a reason to take back an enriching travel kitty. The second largest in the continent of Asia, India has visitors who come here to enjoy the pleasures of travel to a great destination. There are a number of transport options for domestic travel in India and it is important to know about them to facilitate all the travel options.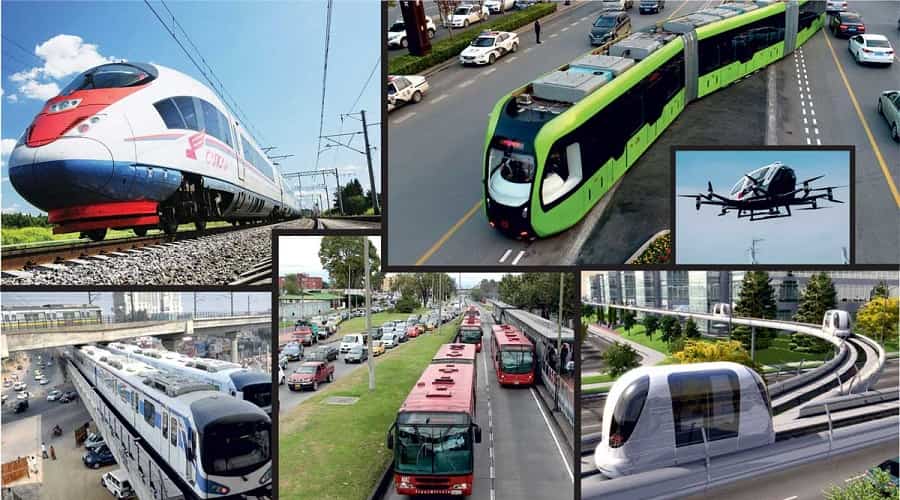 Indian Government has enabled a system by which private airlines are operated in the market. This has been happening since the year 1994. But from the year 2005 the private airlines have increased not only in the international route but also in the local route. Most of the airlines that fly through this route are low cost and that give the cheapest kind of fares and give the travellers great services even if they are reduced. There are fee in-flight meals and in short air travel in India is booming and is great to a large extent. Airports in India have struggled a great deal to take care of the Indian traffic and the major problems today are the outdated facilities that are part of the transportation here. There are not many runways and there are a lot of delays and congestion that lead to discomfort at times. So there have been redevelopment endeavours by the Indian government which has ensured that the air travel transport options in domestic travel are convenient and comfortable. Private companies thus are thriving as they would take over the new airports and operate them
Flying is the easiest travel option and today there are more than 80 cities in India which are connected in India The competition that exists between the different kinds of low cost airlines ensures that the country is well connected and that there are good modes of transport in Indian travels. There are differences in fares sometimes due to the differences in the amount paid as taxes and surcharges. However short distance and long distance flights do not differ much in fares.
So traveling for shorter distances is easier when one goes by train. Train Travel is another easy option in traveling across the county. Flying is surely a quick and easy way of transport yet the railways are not left far behind. The rail network goes through around 60,000 kilometres of rail tracks across the country. The network is monitored by attendants and the railway undertaking is a huge venture that manages around 1.6 million of people and more than 10,000 passenger trains every day. Train travel is a great way of alternative travel options in domestic travel in India. It requires that the passenger gets used to this kind of travel. There is a range of accommodations available on the trains that go a long distance. Sometimes travellers find the distance, the booking of tickets and the discomforts of train travel very difficult and this deters them from rail travel. But there are passengers who really love to travel by train so all these discomforts are forgotten. Train travel has the lovely facility of having a great look of the landscape and the scenery outside and also gives you a chance to enjoy the journey in a detailed manner. The palace on Wheels is a luxury train that provides the passengers with great luxury and enchantment.
Today Indian Government has provided all kinds of comforts and luxuries for the travellers by train and so train travel is another of those easy travel options for domestic Indian travels. Besides this, the options of suburban trains also make commuting easy in India. There are suburban trains in Kolkata, Delhi, Chennai, and Mumbai which take the people within the city areas. There is an underground rail network or the metro Rail which eases out the transport process in the city.
Road Travel in India is another of the transport options of domestic travel in India. This is a mode of travel for all those who love to travel by car and for those who wish to enjoy the pleasures of a place in a different manner. It is not recommended that you embark on driving down the place on your own as this could be tiresome and dangerous.
It is also needed that you are an experienced traveller and that you are abreast of all there rules that are required to be followed on the road.
There are many who come here by road and love to take the motorcycle and enjoy the surroundings. The hiring of scooters and motorcycles are a way of getting to small time destinations like Goa which give you a great travel luxury. The beaches here require that you enjoy the entire ambience by bike. Bikes are the best way of road travel and are ideal ways of enjoying visits to this part of the world. There are in fact motorcycle tours which are a great way of enjoying the thrill and adventure of being in this beautiful land of pleasures and enjoyment.
India is a country which has a network of buses and which connect the cities from one to other and there are road transport corporations which ensure that the commuters and the travellers have the best kind of comfort and luxury. Some people find the travel by bus inconvenient and uncomfortable. Sometimes the journey is cramped but road travel by bus is a great way of enjoying travels and is one of the convenient and reasonable travel options of domestic travel in India. Also avail of the facilities of the auto rickshaw and taxi and enjoy your tours. Take the aid of a prepaid taxi if you need a taxi to go around.
Thus it is seen that there are various travel options of domestic travel in India and it is upto the tourist to choose a transport options of his choice.
Know all about the transport options of domestic travel in India.