Surendranagar forms one of the most significant part of the entire Saurashtra region of the western most state of Gujarat in India. The history of this wonderful little town in Gujarat is that it was utilised by the colonialists as a hill station and a getaway destination from the summer heat of the plains of Gujarat during these extreme months. The dry and clean air here is said to have the capability to cure people from tuberculosis disease. This unique and hidden underrated place of tourist attraction in Gujarat serves perfectly if you are looking to spend your vacation days away from the bustle of the city crowd. If you plan on visiting this wonderful place full of surprises then here are some attractions you must not skip on visiting:
Chotila Hill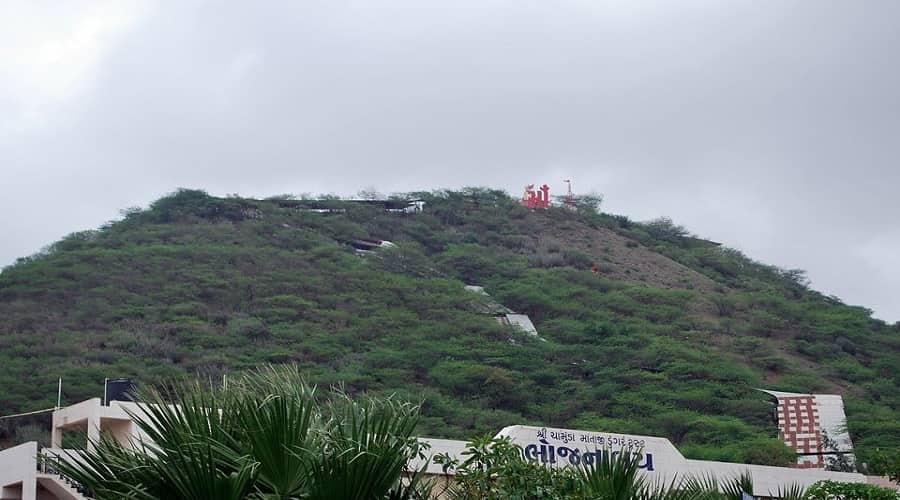 Home to the world-renowned temple of Chamunda Mata and on a very high elevation with sweepingly panoramic views of the surrounding natural beauty, Chotila hill is a highly revered place of worship for the goddess of power i.e. the incarnation of goddess Durga. This place is considered to be the grounds where Durga Mata had killed The Demons Named Chanda and Munda. This hill is not only of spiritual significance but is also a great place to spend your day amidst some peace and positive vibes. The temple set atop the hill can be reached by walking up 620 steps but you will not feel tired at all while you reach the top. It is truly a glorious experience.
Dholidhaja Dam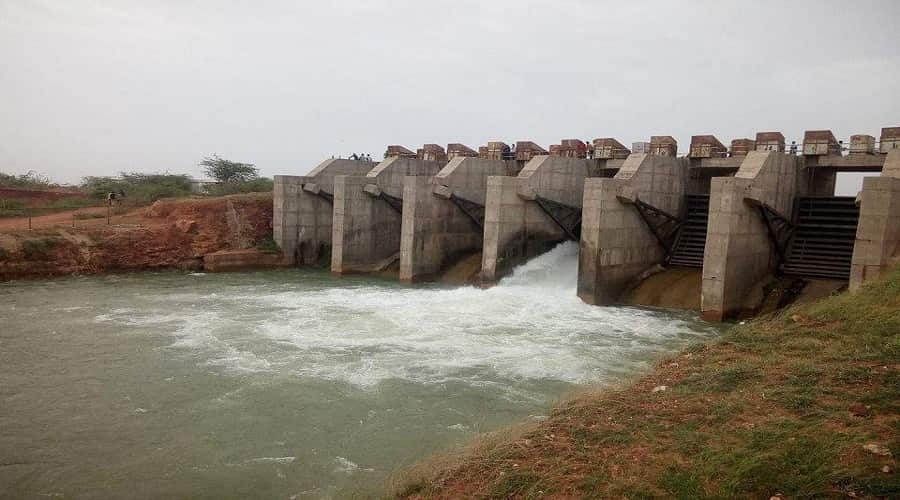 Constructed atop the voracious Bhogavo River this is a very peaceful place for you to spend a day of picnic with your family and loved ones. This is also one of the best places to spend a day filled with fun with your family and friends for a weekend getaway. Due to the presence of 22 gates it creates a very scenic path for people to allow people to have a bird watching trail along the beautiful and glimmering water of the dam. The fresh air here is extremely rejuvenating and will leave you feeling fresh throughout.
Trineteshwar Temple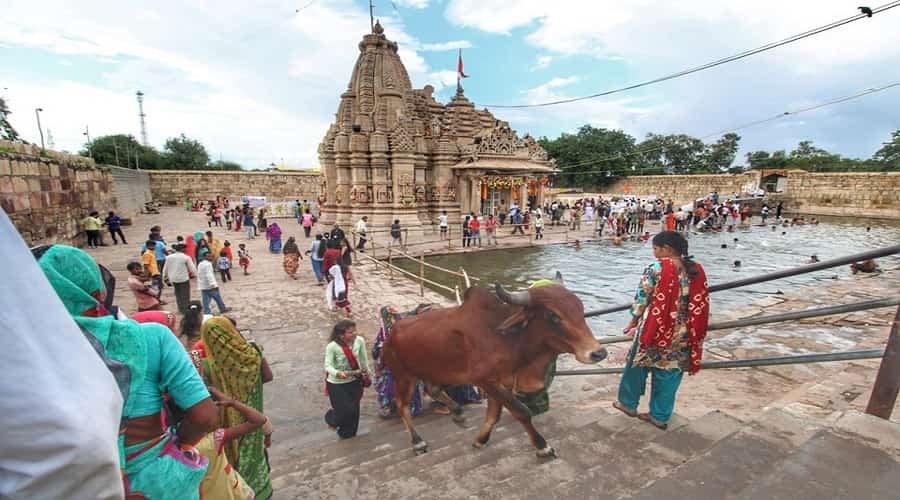 This temple is one of Gujarat's prime sites for a world class and very well-known annual fair called Tarnetar fair. This is one of the most interesting and unique type of fair where the youths population of India visit this Tarnetar fair which is a marriage mart or a Swayamvar in traditional terms. The temple in itself is lord Shiva and is a great place to visit with your family for a spiritual experience. The temple itself is surrounded by incredibly serene beauty and natural wonderment which will leave you awe inspired. Tented accommodation facilities are available during the peak fair season.
Sayla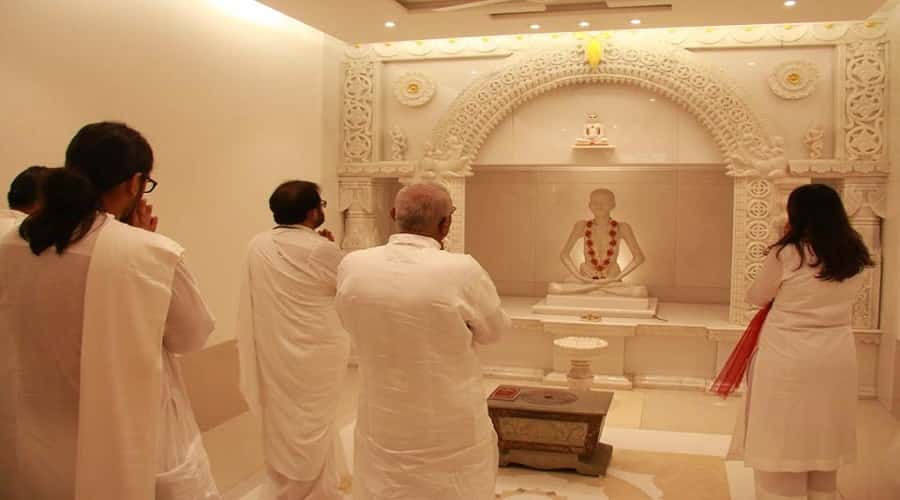 This is a humble and quaint little village which is located in the district of Surendranagar. This holy city is an iconic pilgrim centre due to the presence of numerous spiritual centres and various Jain and Hindu temples all over. The atmosphere here is completely doused in a wonderfully deep sense of spirituality and allows you to have a moment to yourself and rejuvenate your mind, body and soul and a whole. Some of the famous spiritual organisations here include Shree Raj Saubhag Ashram, Lalji Maharaj etc. other than this the British presence here is deeply felt through the architectural structures present here.
Wadhwan
This has to be one of the most primary centres of worship for the Jain population of India and is also known as 1 of the famous fortified towns located in Gujarat. Initially this place was referred to as Vardhamanpuri and is said to contain the footprints of the great lord Mahavira. Finding its place on the banks of the holy river of Bhogavo River and allowing you to savour some of the most fantastic views of the boundless horizon the raj and the Hawa Mahal present here are 2 of the most legendary constructions done by the rulers of the erstwhile period here. Apart from these the Vadwala Temple, Dedadara Kund and the famous Ganga Vav Stepwell are some places which should not be skipped during a visit to the Saurashtra region.
Muli Village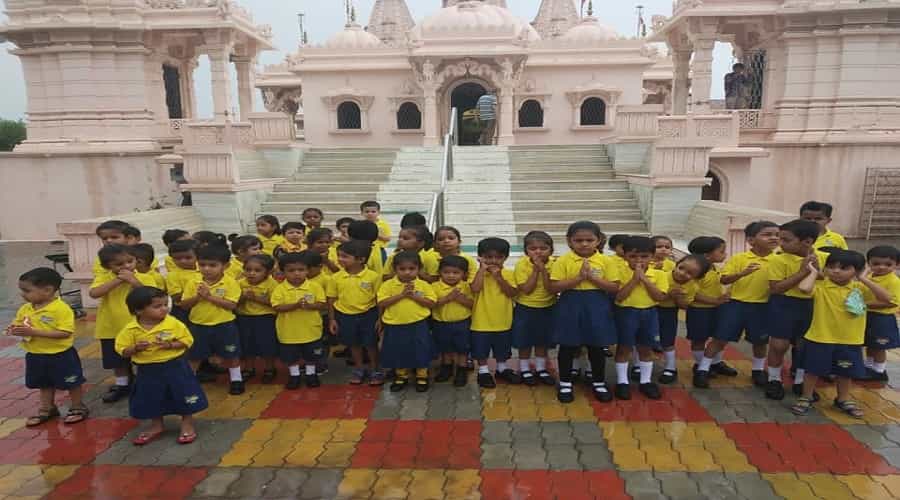 If you are looking to have a more culturally and traditionally exclusive experience in Surendranagar this village is a popular place especially due to the presence of a 250-year-old Dudhai Vadwala Temple, a very famous place of worship for the people of the Rabari community. This humble village which is also a popular destination to experience the culture and explore the traditions of the Saurashtra Gujarat, also houses the famous Swami Narayan Temple which was built by Brahmanand Swami. Some other iconic and legendary place of worship here includes Mandavrayji Temple, Meladi Mata Temple and the incredible 140-year-old temple of goddess Mahadev called Umarda.
Dhrangadhra
This holy legendary town is situated on the banks of the holy river Falgu and is a place where people come to visit some of the most holy places of worship. The attractions in this humble little quaint town in western India includes visiting places like Madhur Bhavan, Jegasar Talav, Man Mahelat Talav, Shitla Mata Temple etc. the protected monuments here are a true representation of the history associated with this place which is very dynamic and legendary. The finely and delicately carved pieces of Sompura is also displayed wonderfully in this town.
Zharia Mahadev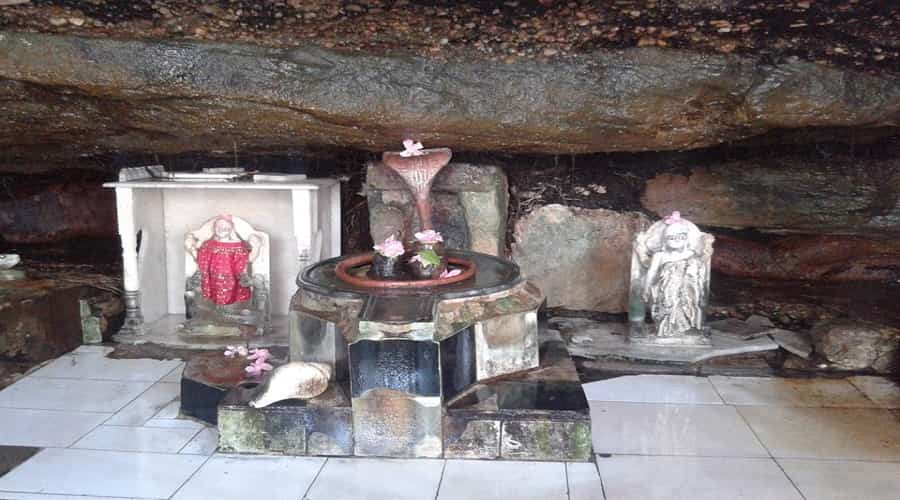 Dating back to 15th century and dedicated to lord shiva this temple is a very important place of worship. This temple which is places amongst some of the most beautifully scenic and panoramic vistas allows you to have a deeply spiritual time. the ancient temple consists of a small trickling stream of water which flows from a stone which is present right above the Shiva linga. The site in itself is a very mesmerising thing t be a part of and witness. This is an offbeat temple that takes you to a very peaceful spot and enables you to have soulful experience.