At a time when the whole world is concerned about setting off carbon footprints, ecotourism is all that makes sense. Even a maximum number of travelers are looking for travel management companies who have adapted an eco-friendly approach and practice responsible travel.
Over the last few years, India has gained much prominence when it comes to contributing towards ecotourism. Major Ecotourism zones in India include wildlife parks, bio-reserves, sanctuaries, Himalayan forests, hill stations, zoological gardens and botanical gardens among others. During your eco tours to India, you will see and experience a lot in terms of vegetation's as well as wildlife. Indian ecotourism is today attracting hordes of keen travellers for all across the world. It is a pure joy to become a really responsible traveller.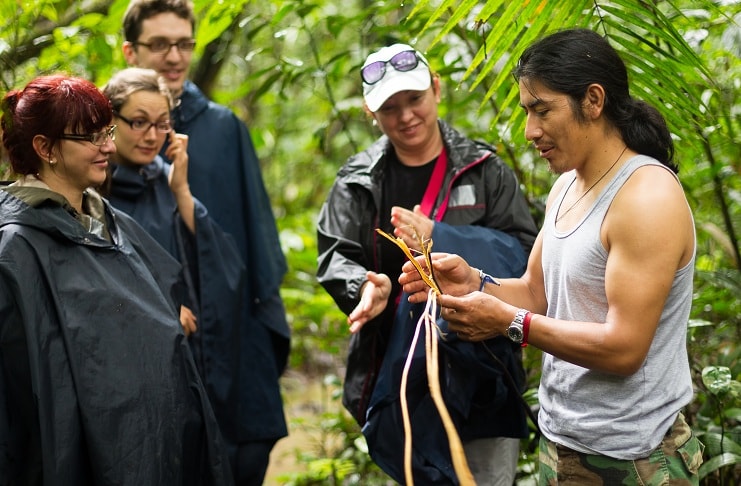 The first benefit you feel straight away is a feeling of uniqueness. Ecotourism in India is all about a healthy traveling experience. Indian ecotourism presents a wide range of flora and fauna that gives you ample opportunities of exploration. Botanical and Zoological Gardens in India, are some of the finest examples of ecotourism in India.
Another benefit that clearly comes out is that you get so enjoy a bit of everything. You choice can expand as much as possible. If you are an adventure buff or a wildlife lover or spa and Ayurveda is amongst your priority list, ecotourism in India gives you all. You can go trekking in the Himalayas or a Jeep Safari in Ranthambore; you can always be a part of India ecotourism travel. The last and the most important benefit that is present to all is your contribution to the environmental sustainability.
One thing is for sure that if you are traveling on the norms of ecotourism, you are going to contribute immensely to the environment. India is one of the traveler's hubs and growth of ecotourism prospects in India can lead to solving major issues like global warming, pollution etc. Another benefit derived out of ecotourism is you get what is real. There are many things like fresh air, actual mineral water etc which you have just heard of. Here you get to take a real taste of it all. While on ecotourism in India, you are bound to feel something very special in terms of unique accommodations and food that might be on offer. Now you must be wondering who can guide you to through ecotourism in India. Let's solve this query as well.
Whenever you decide to visit any country you come across many travel agents who promise that your tour will be an eco-friendly one. But, that seldom happens. In the name of ecotourism, you are taken to places which you have never heard of. So in order to come over this, it is suggested that you first of all thoroughly go through the brochure of the travel agent. You can also ask the travel agent to give you a reference testimonial regarding ecotourism tours. This helps you check the records of the agent as till what extend his tour programme was in line with ecotourism in India. Now let us discuss how you can conduct your Indian ecotourism.
Indian ecotourism is not a new concept. Though it has been followed and dearly liked over the years it never had a name. This concept brings with it certain responsibilities and duties, if properly followed can prove very beneficial for you.
On ecotourism tour to India your trip can be more enjoyable one if you have an eco-tourist approach. Always keep one thing in mind that ecotourism in India is all about cleanliness and hygiene. As a tourist this mind-set of yours can be very beneficial. You should always promote all the eco-friendly measures that are mentioned in the brochure guide of the travel agent. These may include less use of poly bags, proper dumping of garbage etc. If you are on India ecotourism tour one thing is for sure. You are bound to enjoy the most fun-filled trip anywhere ever.
Today, the danger of being doomed looms large over us. It is about time that each one of us took measures to contribute towards reducing our carbon footprints. It doesn't mean you need to take steps on a massive scale. We can all do our bit in the tiniest of ways to help curb this deep crisis. Remember, the journey of a thousand miles begins with a single step. Become a responsible traveller today and make efforts to promote as well as inculcate within us an eco-friendly approach.
Enjoy your eco-tours to India, respect ecotourism and contribute towards Indian ecotourism.