Hearing travelers complain about the rainy season is just normal. They're worried, for one. Downpour means flights may have to be rescheduled to ensure passenger safety. The same goes for activities or tours. And as the case for most of us who only have limited time to spare, this sucks.
But for those who can afford slow travels and would not mind staying a little bit longer for their vacation, rainy season is not something to be dreaded. It gives the opportunity to get creative when rehashing the travel itinerary.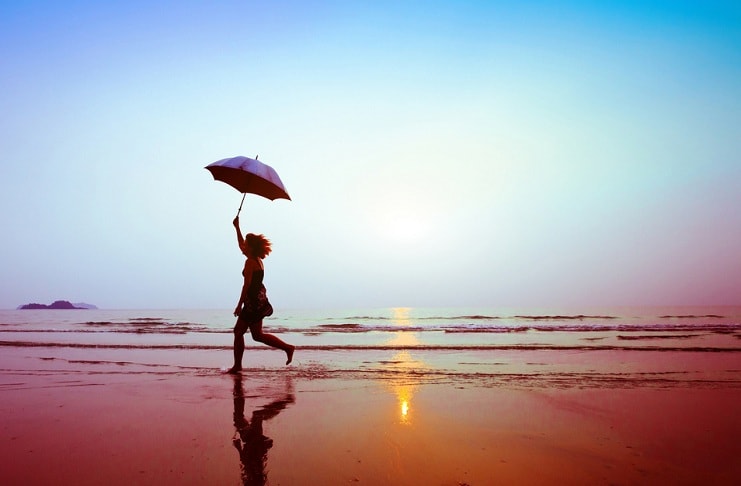 When it suddenly rains, do any of these things instead of contemplating how the day could have been more productive if only the sun did set.
01. Talk To Other Travelers:
Sharing a good laugh with strangers, and ending the day with new found friends is among the priceless benefits of traveling.
Here is your chance to meet other travelers who like you are probably feeling a little bored and looking for something to get busy with.
Be the first to say hello and ask where they are from. Learn from attractions they have already visited and exchange ideas about potential travel destinations.
You might just be referred to people who can make all your future travels possible and way cheaper. Reliable agencies they have coordinated with for instance, as well as must-try, budget-friendly activities and foods.
02. Have Fun under the Rain:
Let the kid in you out. Stop feeling sad about your itinerary being changed or updated. Put on your raincoats, and boots. Carry your umbrella and have fun under the rain.
Make sure to have a tour guide keep you company so you can be advised on safety measures. Gauge as well whether the weather allows you embark on the activity you're targeting or it's better to stay indoors.
Locals, as well as the hostel staff, can give you valuable suggestions. They know the place better than anyone else.
03. Get Comfy With a Cup of Coffee (Or Any Drink to Keep You Warm):
While exchanging stories with your travel buddies, grab a relaxing drink to get you in the mood for a relaxing, lazy day.
04. Catch Up On Rest:
And in case you have no one to talk to and the weather really demands that you just stay safe, then this is one opportunity as well to catch up on rest.
While trying to get some sleep, go ahead and listen to the sound of raindrops as they fall down the rooftop. Consider this your lullaby for the meantime. Inhale the crisp, fresh smell of bed sheets as you launch yourself into the soft mattress.
05. Write or Read:
Blogging about your travels?
You might want to write an essay or narrative about the adventure you have had so far using pen and paper. By the time you arrive home, you probably might have forgotten other details you want shared to your followers.
Better write it down while you remember it.
Now is also a good time to grab a book and enjoy reading minus the distractions.