Epics, stories and histories have unfolded themselves in the lap of Himalayas. The Almighty ranges of Mountains of Himalayans are scenic beauty and "The Rooftop of World".
Himalayas is Sanskrit word which means abode of snow. Himalaya's is massive mountain system in Asia which separates The Indian subcontinent from Tibetan Plateau. With many Eightthousanders and world highest Peak. The ranged extend themselves from Pamir Knot. The main Himalayas stretch from west to east from Indus Valley to Brahmaputra valley. The Outer Himalayas is extension in north from Indo-Gangetic Plains, also called Sivalik. The lesser Himalayas range of some 2000 meters and then its Inner Himalayas the magnificent stature of 6000 meters range in parallel form of ranges.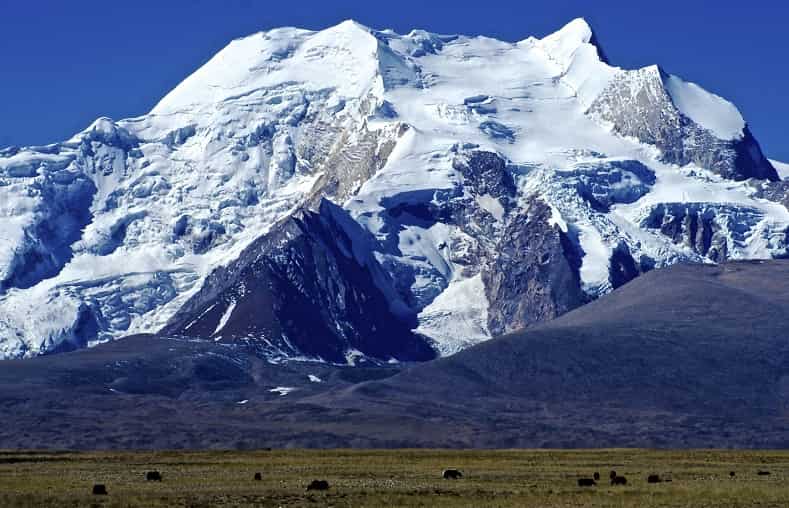 Crossing Six Countries:
India, China, Nepal, Bhutan, Pakistan and Afghanistan, mountain system includes over 100 mountains which includes Karakoram, The Hindu Kush, Tian Shan, Kunlun and highest Peak Mount Everest and K2. Home to world's largest rivers The Ganga, The Brahmaputra, The Indus, The Yangtze and The Yamuna, with their respective glaciers rise in Himalayas.
Himalayas is 'Fold Mountains' i.e. they are result of continental collision called Orogeny according to Platonic Tectonics theory. The convergent boundary between The Indo-Australian Plate and The Eurasian Plate is formed the Himalayas, they are youngest mountain range in world, and formed with uplifted sedimentary and metamorphic rock. Himalayas keep on rising about 5mm per year, hence geologically active. Due to the movement of Indian Plate into Asian Plate, it makes Himalayas seismically active, which can also lead to earthquakes at times.
Ecology
The vast mountain range of Himalayas has various altitude, climate, rainfall and Soils. The Flora and Fauna of Himalayas vary with different terrains. The diversity in The Mountain range has resulted a variety of animal and plant species due to different altitude leading to various climates, rainfall and soil conditions.
The mountain range has been sub divided into number of regions or belts according there ecology of terrains and climatic conditions.
The Terai Belt
A terai Strip is a seasonally marshy zone, whose soils are mostly made up of sands and clay. With higher rainfalls than the plains, the downward-gushing rivers show's down and spread in the Terai Belt, thus depositing fertile silt during monsoon season and gradually receding in the summer or dry season. From the adjacent zone the groundwater percolates, making the terrain Belt a high water table. In the central part of the terai belt lies the Terai-Duar Savanna and Grasslands, its culmination of grasslands, savannas, deciduous and evergreen forests and including the tallest grasslands in the world being home to Indian Rhinoceros.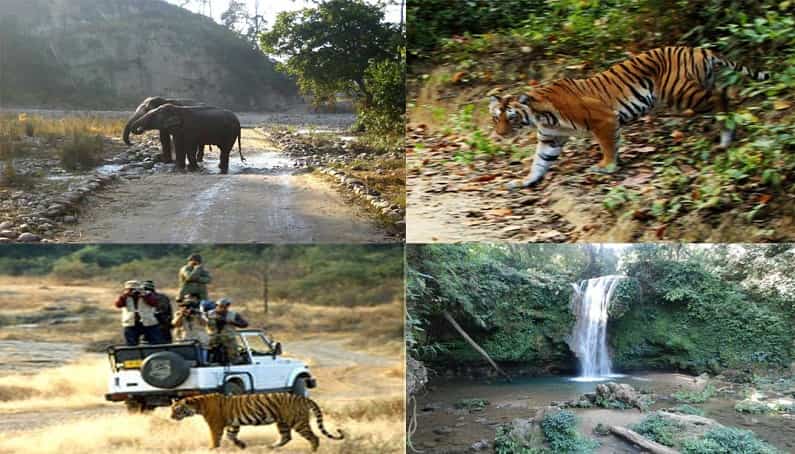 Bhabar Belt
The upland Zone above Terai Belt is known as Bhabhar, majorly formed from the debris washed from higher ranges, a zone of rocky and porous soils. With subtropical climate the Bhabhar range and lower Shivalik, have The Himalayan subtropical Pine Forests on the subtropical belt on western end. The forest is made up of Chir Pine. The central part is of The Himalayan subtropical broadleaf forests, which is full of Sal Tree. They are located at foot of Himalayas, where streams descending into the plains.
Lowland Forests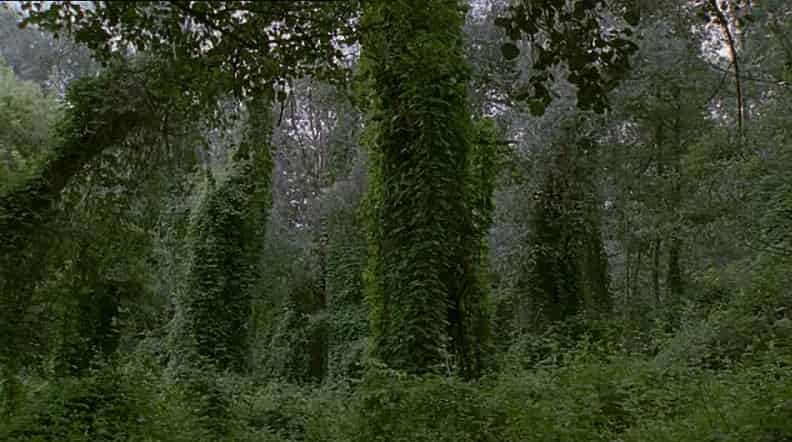 The Vegetation varies and differs according to the rainfall in this region as you go to west and east. On the base of the mountains of the Indo Gangetic Plains is an alluvial plain which is drained by Indus and Ganga-Brahmaputra river systems. With scrub forest in the plains of Pakistan called The Xeric Northwestern Thorn Scrub forest, in east lays Upper Gangetic plains with moist deciduous forests in India's Uttar Pradesh and Uttarakhand. The Lower Gangetic plains have moist deciduous forest in Bihar and West Bengal. Both these forest are monsoon forest, filled with drought-deciduous trees, these trees lose their leaves in dry season. In Assam is the Brahmaputra Valley semi-evergreen forest.
Shivalik Hills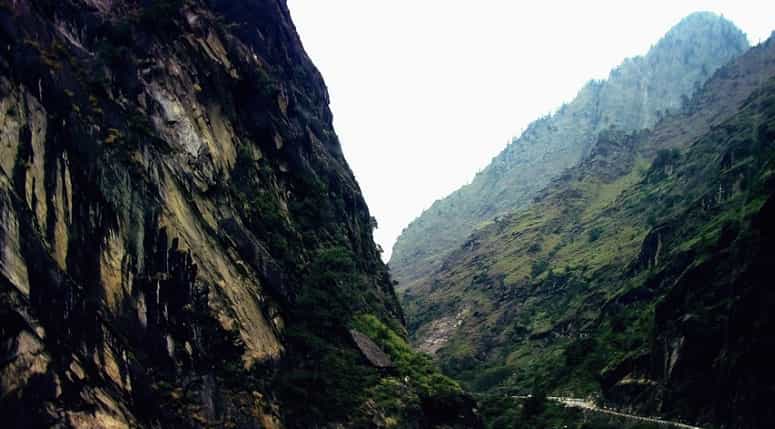 Also known by names Churia and Margalla hills, extending from India, Nepal, Bhutan and Pakistan. It is an intermittent outermost mountain range on the foothills that consists of many sub-ranges. It has many sub ranges and supporting scrubby forest upslope the summits are of 600 to 12,00 meters. There are permeable conglomerates allowing rainwater to seep in. A fault Zone called Himalayan Frontal Thrust (HFT), is steep southern slope. Though northern slopes are gentle.
Inner Terai or Dun Valleys
The beautiful scenic The Inner Terai Valleys which are open valleys in the north of Shivalik Hills. The famous Dehradun Hill station is tourist flocked place which has spectacular view to offer.
Lesser Himalaya
A prominent range with 2000 to 300 meters high, along the Main boundary Thrust, a fault zone called as Mahabharat Range. It is continuous range with some river gorges breaks, from north the rivers gather to break through the ranges in some places in candelabra form. The southern form is steep and north slope being gentle. It has attracted many mountaineers and adventurers for its scenic beauty.
Midlands
'Pahad' or Hilley region, with small summits of averaging 1000 meters and going more 100 km rising to level of 4000 meters where actually the Great Himalayas begin, though a fault zone known as Main Central Thrust.
Montane Forests are subtropical forests in the belt of temperate broadleaf and mixed forests. It has Western Himalayan broadleaf forest in the western range and in east lays the Eastern Himalayan broadleaf forest in states of Assam and Arunachal Pradesh. Above these forests the ranges offers the Western and Eastern Subalpine Conifer Forest. It is patchy alpine ecology with treeline ranging about 3500 meters.
Greater Himalayas
The snow covered mountains with the snow white blankets rising abruptly 4000meters high and more, the highest range. The range becomes wider from east to west, the parallel high range increases. Kagmara and Kanjiroba ranges in Nepal exceed 6000 meters.
The summer habitat to Snow Leopard the alpine meadows i.e. Alpine shrub and Grasslands which are of Tundra vegetation in higher Himalayan range. The Northwestern, Western and Eastern Himalayan Alpine Shrub and Meadows are the Greater Himalayas ecology.
Trans-Himalayas
This is habitable part of Himalayas with highest permanent villages in world. Ten kilometers north of the highest ranges, there is lower and less rugged mountains. A watershed of rivers Ganges, Indus and Brahmaputra that flows around the entire range in the end. Valleys formed in this region due to south flowing rivers, a semi arid creating a rain shadow effect.
The Himalayas has such a beautiful variations of climatic changes from tropical in the lower ranges at their base and permanent ice and snow at the highest summits. It has many hill stations and beautiful valleys to visit and such a big attraction and fascination to mountaineers. With Bio-diverse flora and fauna, Himalayas is home to many.
The gorgeous and stunning glaciers of Himalayas, encompasses about 15,000 glaciers. The Siachen Glacier which lies between India Pakistan Border is magnificent and longest glacier and second longest glacier in the world outside. Though it's better to visit Gangotri and Yamunotri for hiking and trekking. It offers picturesque view as well and better facilities for tourist. Though Himalayas are in tropical region of earth, it has snow covered mountains throughout the years due to their altitude. They are the sources of several large perennial rivers.
Himalayas is origin of the sacred river of India – The Ganges. The Gangotri is a pilgrimage place for Indians. They believe this river is pure and people who have bath in the river will wash off their sins to become pure. The river Basins of Himalayas is divided into two major river basins namely Indus Basin and The Ganga-Brahmaputra Basin. In recent years as the temperature is rising high due to global warming and climatic changes there is notable increase in glacier retreat. It could be potentially dangerous for inhabitants of this Himalayans as there could be floods and droughts thereafter as the scientist have predicted at this rate by 2350 there biggest rivers could disappear. Glacial Lakes have formed on the surface of debris –covered glaciers in last some years. There are hundreds of lakes on Himalayans at height of 5000 meters and above. Some of the lakes are Tarn i.e. glacial activity formed lakes.
The Himalayans are rightly called the "the Rooftop of the World". They stop India becomes a barren land. They have stood as the Guard against the Cold and dry Siberian winds. Himalayans have profound effect on the climate in sub continent of India and South Asia. It has kept the temperature warm and helps in rainfall in various region of Punjab with snowfall in Kashmir. With largest rivers of world, The Himalayans are the savior for the billions of people whose livelihood depends on it.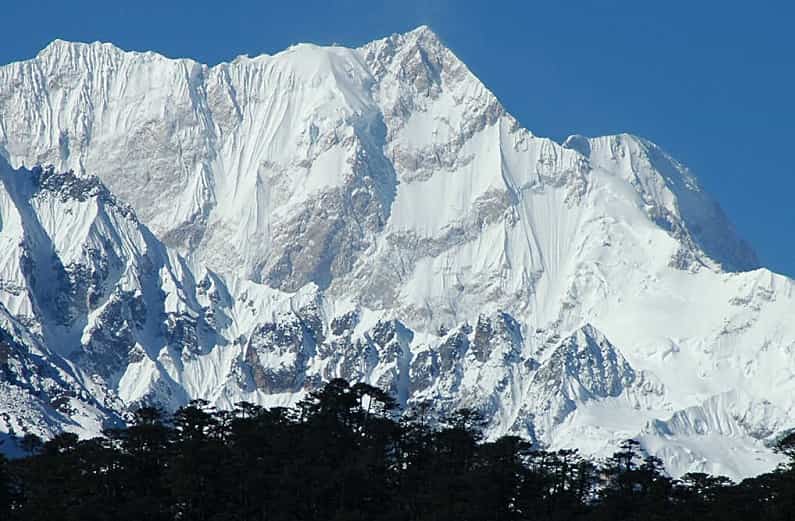 The Himalayans have the highest peak on earth which seems to eyes as its kissing the sky. The highest peak Mount Everest is 8848 meters followed by K2, Kanchenjunga and many more which are highest peaks in world after Mount Everest. The mountaineers Edmund Hillary and Tenzing Norgay were the first ones to conquest the Mount Everest.
The Himalayans are also considered holy for they have given residence to loads of Pilgrimage places for different cultures and religions. The Himalayas have profoundly influenced with cultures of South Asia and have sacred places for Hinduism and Buddhism.
The Vaishno Devi Temple is holy and sacred for all Indians, Gaumukh- the source of Ganges, Amarnath and Char Dham are major Holy places of Hinduism in Himalayans. It is believed that mount Kailash is abode of Lord Shiva and is very holy and sacred that nobody is allowed to climb it, also on the foot of mountain is sacred Lake Mansarovar. The Taktsang Monastery also known as Tiger's Nest is important pilgrimage for Buddhist. In Lumbini lies the birth place of Lord Buddha and Potala Palace built by Dalai Lama is sacred too on the Himalayans.
Himalayas has many picturesque and attractive hill stations like Kulu, Manali, Dehradun, Shimla and Nainital etc. It offers beautiful villages of Spiti, Kinnaur and Lehaul where you come across old villages in there primitive manner of living. Leh and Ladakh though were not opened due to border dispute between India and Pakistan now is opened for tourist. It is a mesmerizing mountain places. The display by army at Rohtang Pass attracts lots of tourist.
The Himalayas has so much to offer that once a visit will just be a grain in the sack, you need to come again and again. In Himalayas is rocking place for River Rafting in Rishikesh, Camping, trekking, hiking and Rock climbing. Also you have Jeep Safari and Jungle Safari in Himalayas with exciting Mountain bike Safari in Himalayas. And pulsating Mountaineering the unvanquished Mountains of Himalayas. It's just so adventurous and exciting.
The Himalayas can rightly be said The King of Mountains. It is an enchanting and imperialistic landmark on Earth.