Journey is something exposes both memorable and sometime horrible experiences especially while you travel alone. It's an inimitable cruise that helps you develop your formal skills to navigate the journey of all kinds, yeah about the life as well.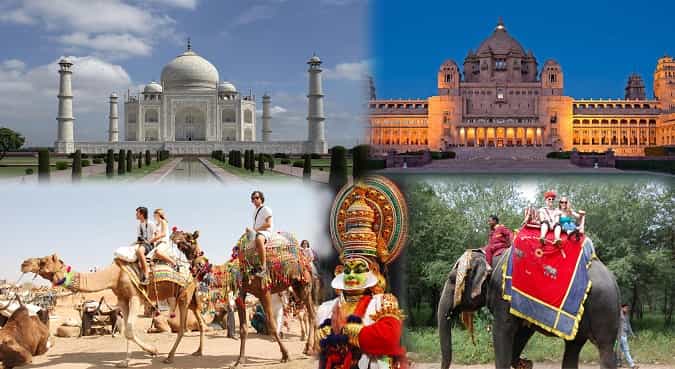 When you travel solo, specially being a girl no matter how strong you are or what's your confidence level? You always dwell around some insecurity where your mind moves to negative points and you keep notching your head thinking about the upcoming dilemma that occasional never comes.
It's happens very rarely that you assumed something wrong and those assumption turned into reality but still you need to move through with some basic tips to follow travelling alone. Here the post will aid you incredibly to fight your loneliness and fear during your journey, kindly move through with them to confront intriguing person as well as situations.
1- Keep Engaged in Reading
Before head off to home for India or any other country make sure to carry guidebooks or net with you moreover keep asking questions about your fellow travelers about a particular place you are going to visit. This will not only help you reduce the long lasting hours of your journey but will also enable you to grab proving information.
Through internet or via newspapers you get up to date with all essential new as well as scams and scandals of that area. All such top notch piece of elements makes you more alert and safe in terms of the safety. And, other fellow travelers who may have negative views about you will also notice that you confidence and won't attempt to do any type of mischief.
2- Book Accommodation in Advance
Sometime things go beyond planning and you meet with some fatal incidents, never imagine in life. Don't scare? This is just a matter of assumption. I am talking about the delays in arrival. For instance, you plan that you will surely reach at your destination at the average time, what you have thought?
But at the same time due to bad climate conditions, traffic, and other sorts of problems you reach in dark. How will you find accommodation at the same time? Well this is the reason you need to book hotels in advance to escape from such sorts of situation and to get cheerful tour with comfortable accommodation services. Nearby some specific destinations in India, Hotels appear to be bit busy especially in the peak times so this is another reason to book accommodation in advance.
3- Stay Alert
During your journey, you will meet with so many people with corrupt behavior. Make sure that people gathering around you are general and also note their activities. Take care of your valuable belongings and keep your valuable ornaments at safe place instead of them keep in a bag and carrying that on back. It easily gives an elbow room the thieves and snatchers to get them away.
4- Delight Your Dining Alone
Make sure to have you meal in a hotel carrying good reputation first so because they engage presence of many women too because in low budget hotels which are largely visited by locals engage a disturbing environment. Book a table and take your food alone without getting engage in vary activities although it will prove to be bit costly but safe.
5- Don't Get Personal
Going personal is good but there should be certain limits. Don't invite any unknown to get familiar with you. Don't get cut many jokes, specially engaging vulgar meaning. It can provoke some individuals with dirty feelings to touch you unnecessarily. Behave officially instead of personally.
6- Don't Buy Tickets from Strangers
Indian tenacious touts can put you in big trouble, especially when you buy any moment ticket or any other services. Make sure to buy tickets direct from counter and don't accept their attractive discounts to have tickets in cheap rates. This is completely illegal and you can fall in big trouble to save bit money. So make sure to buy tickets and services from authorized sources.