Travelling with kids poses such a hassle; frequent bathroom trips, temper tantrums and travel sickness is the baggage that comes with kids. It's really important to take someone's advice in this regard. Make sure you pack everything that you need and you have a well chalked out plan about how to keep your kids busy. There are certain things that should be kept in mind no matter you are taking a road trip or an air trip: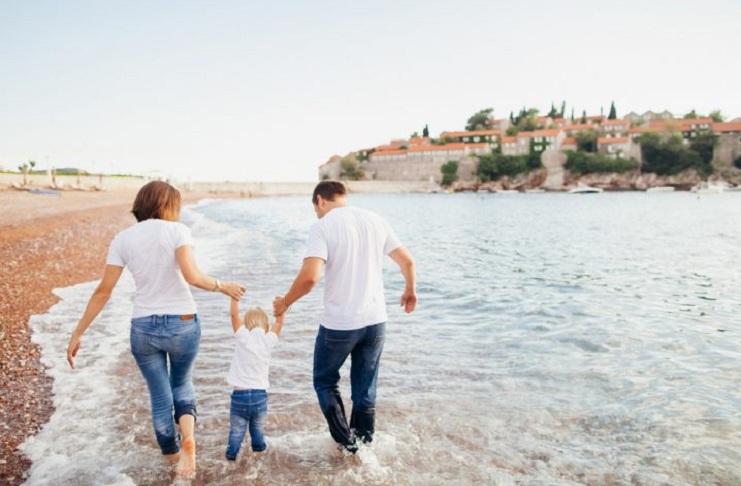 1. Feed the Kids before Taking the Trip
If you are taking an air Trip then you should definitely feed your kid either at the airport or at home before leaving. As the airlines serve food at least after one hour of take-off and the children might get hungry. Any physical or psychological discomfort makes kids irritable, noisy and that's when they start throwing tantrums.
2. Bring Toys, Games and Books
Remember to bring some stuff that keeps your kids engaged. Pack some lightweight toys and books. Popup books are always fun. Hand puppets and stuff toys are ideal for long trips. Remember do not over stuff your carry on with toys and games.
3. Make Use of Technology
Make children watch cartoon or an animated movie on the TV screen available at the cabin. That will keep your kid busy but what if he is not interested in anything offered by the little screen. It is advisable to download some cartoons, poems and animated movies on your laptop or smartphone and the best thing about having virtual entertainment is that it does not take up any space.
4. Dress Your Kids in Warm and Comfortable Clothes
Some moms dress up their kids thinking how they will look when they'll reach their destination. It's never wise to over dress your kids, always make them wear Pajamas with a nice and warm sweat shirt so that they can sleep in it easily. Make sure the foot wear is comfortable too.
5. Never Forget To Pack Medicines If Your Kid Is Sick
Do pack pain killers, cough syrups or anti-nausea tablets just in case your kid gets sick. If your kid has a certain condition like Asthma then you should inform the attendant beforehand and make sure that his/her inhaler is easily accessible.
6. Put Extra Clothes for Kids
Just in case your kid feels uncomfortable in his clothes or vomit on them, so you should bring some extra clean clothes that he/she can put on. Fresh clothes will make them feel good and less sick. Also if your kids are small and are not toilet trained then you should have sufficient number of diapers to change so your kids don't get rashes.
7. Bring Some Yummy Snacks
Kids love snacks and they prove to be best pacifiers at times so do bring some snacks with which you can bribe kids
when they are throwing tantrums. Also never forget to bring hand sanitizer as it will be convenient to clean your kids' hands while sitting on your seat and let them have their snack.