Nestled peacefully amidst the Sahyadris and the Western Ghats along the border of Maharashtra and Gujarat. Famed for being the only scenic hill getaway in this westernmost state of Gujarat Saputara is made up of bountiful natural beauty complete with waterfalls, cool climates and magnificently stunning surrounding. This place is not only popular for its bountiful beauty but it also holds incredible religious importance. It is believed that lord Ram (Vishnu avatar) had spent 11 years in the lush forests of Saputara. This fact makes it a top destination for religious people. Situated on an elevation of 875 metres above sea level this is the perfect getaway option for people looking to getaway into the lap of nature and spend some time in peace.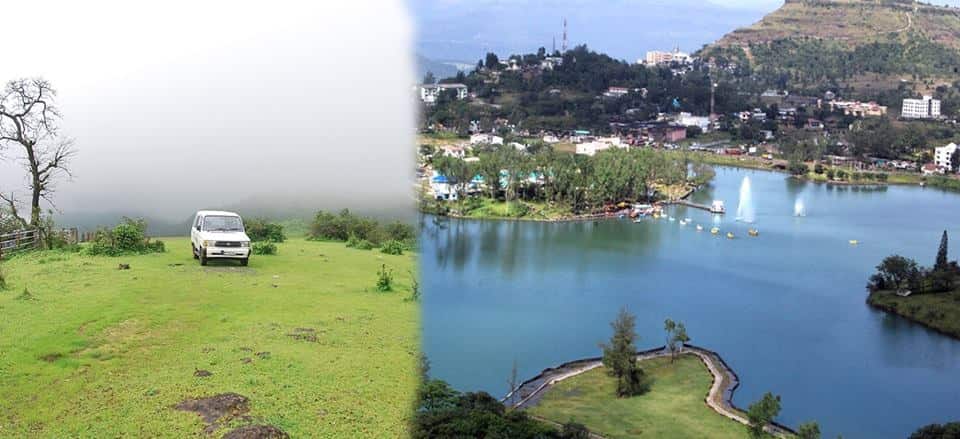 How to Reach
By Air – The closest airport is located in Surat which is domestic in nature and is situated at a distance of 156 km from here. if you are looking for an international airport the it is located in Mumbai. You can choose to book a cab or a taxi service heading for Saputara which is available in abundance.
By Road – There are several state run and privately owned buses connecting Gujarat, Pune and Mumbai to Saputara hills. You also have a lot of options to choose from like regular, air conditions and luxury coach. This is probably one of the most practical and economical way of reaching Saputara.
By Train – All said and done train is probably one of the most efficient and the most sought after ways of reaching Saputara. The nearest Waghai railway station in Bilimora and is just 50 kms away from Saputara. This station is well connected with a network of railway lines connecting Mumbai, Gujarat and Ahmedabad. On arriving at the station here you can board a bus or hire a cab heading for Saputara. This is also a good option to take if you are travelling on a budget.
Best Time to Visit
Saputara remains pleasant throughout the year and does not experience extreme weather changes. During the summer months the temperature here does not go over 25 degree Celsius and remains that way making it a great summer vacation getaway option in India. If you like to explore some more beauty of this place then make sure to visit during the monsoon months when the forests of Saputara are washed off and the real beauty of this place is displayed in full colour and vigor. The area remains safe and not at all prone to landslides and downpours. In winter, you can indulge in fun excursion activities of the region and the cold weather is very pleasing and comfortable unlike the extreme cold and freezing temperatures.
Demographics
According to the census reports the notified area of Saputara hills contains a total population of 2,968 out of which 1,031 are males and 1,937 are females. The literacy rate here is close to 85% making its more literate as compared to the Dangs district. The male literacy here is 89% whereas the female literacy here is 87%. The local population here are extremely welcoming and friendly towards tourist and visitors. The economy here is supported primarily by tourism, agriculture and small businesses.
Places to Visit
There is no dearth of places for a tourist to visit some of the top places to visit in Saputara are:
Echo Point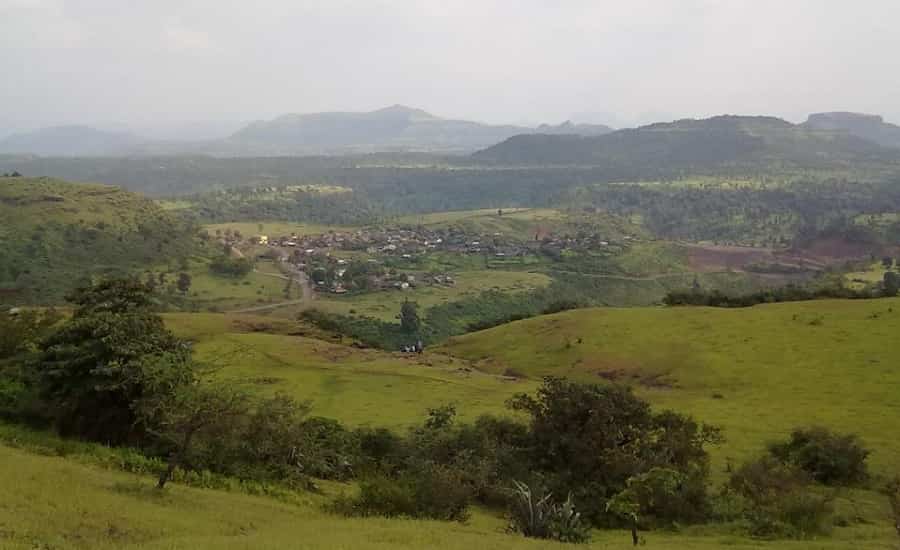 Best experienced during the monsoon season when the surroundings are cleared and the greenery of the forest is at its best. Although there is not much to do around here you can visit this place if it falls on your way to somewhere. Of course, you should try yelling out your name and hear it coming back to you. The beauty is very scenic here making a great place for photography as well.
Gandhi Shikhar
Famous for its glorious sunset views over the western horizon and the peaceful dang forest below this place is surrounded by a number of heritage tribal villages. This is the perfect place for you to get a cultural hill experience on the Gujarati hills. The best part? This place can be reached on top via a ropeway ride from the vaity ropeway resort. A great option for you to widen your photography skills.
Saputara Lake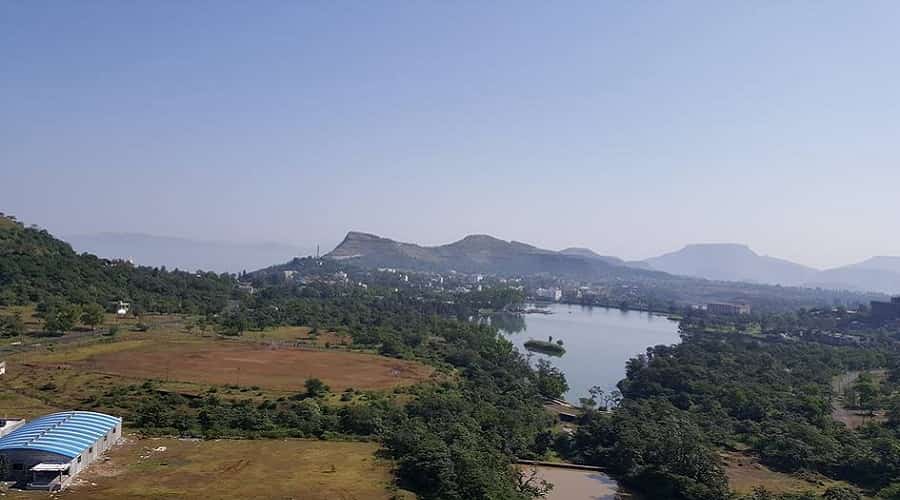 This pristine glimmering blue lake which adorns the central region of this scenic hill station this lake is a nice place to relax and let your tensions melt away. The water is so clean and wonderful that you can go boating and swimming here while indulging in the beauty of this lake. You can also take a peaceful walk on the walkway that lines the border here. You can take pictures here where the swans have also found their home here along with several eateries lining the place making it the best place for families on a vacation.
Sunrise Point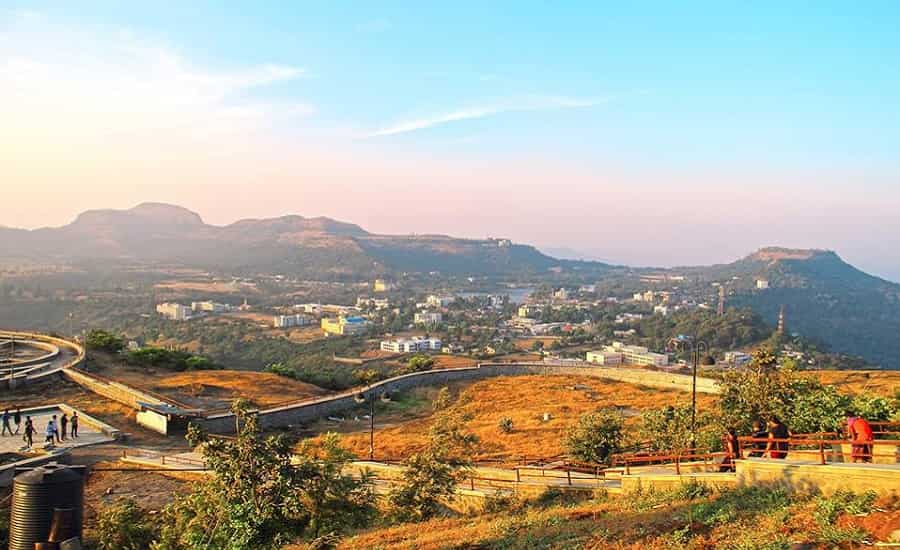 Once in Saputara going for a fun morning view of the rising sun is a must thing to experience here. Start out really early in the morning before the first rays of the sun and see the glory of nature unfold in front of your eyes. From the main market it is located at a distance of 30 to 45 minutes no matter how long the journey is the resulting view is absolutely worth it in the end.
Things to Do
This quaint hill town is replete with fun and interesting things to do especially for families with kids and groups of friends. Here are some things that you must do:
Offer Prayer at Nageshwar Mahadev Temple – Situated on the banks of the lake and set against the magnificent green surroundings this temple dedicated to lord Shiva. The temple is situated just off the road of the main market in Saputara hills. Here you can perform meditation and observe peace. A calm place with less tourists this place is a great place to relax amongst some pure spirituality. It should be on every travel itinerary for your visit to Gujarat.
Fun at Table Top Point – This scenic point can be reached via a fun ropeway ride to the top. Reaching this place requires covering a massive slope but the view from here of the town below is nothing short of incredible. A must visit especially during a summer visit this allows you to cool down in the pleasant breeze flowing through. You can even indulge in fun horse or camel ride experience and even go on cycling rides around here. the perfect blend of adventure and bountiful nature awaits.
Town View Point – This scenic place in Saputara hills is a must visit especially during the winter months when you can sit and relax and spend some quality time with your family in the warm sun. From here you can also savour some of the most stunning views of the glimmering Saputara Lake below. This place can be reached easily since it is a part of the table top point view. Viewing the whole city from high above and getting a bird's eye view of the city below will be an experience to remember.
Visit Saputara Tribal Museum – The land of Saputara consists of the tribal Dang population which is 90% Adivasis. The museum is a great way of connecting to the people of Saputara by taking a look at their lifestyle, costumes, heritage and their ecology. There are numerous woodcarvings, stuffed birds, grass ornaments, stone funerary etc. this will be the perfect way of learning more about the locals of Saputara hills. The entry fee of this museum is very low but it definitely is worth a visit due to its heritage significance. Although not stunning to look at this place is a must visit.
Accommodation
The stay options available in Saputara is primarily dominated with hotels and luxury resorts. From Rs. 2,000/- to Rs. 5,000/- you can pick your choice depending on your budget limitations. You can even book quaint and scenic cottages or log cabins via Airbnb since it will be one of the best ways of staying among the natural and bountiful nature. There are also stay facilities available for below Rs 1,000/- and a great option to stay for groups of friends, solo travellers and families. Waking up amidst the beautiful surroundings will be an experience of a lifetime.
Festivals
All the major Hindu and Gujarati festivals are celebrated with great zeal and enthusiasm in Saputara. One of the most unique festivals here is that of Dang Darbar which is celebrated within the Dang forest cover. It is an annual and one of a kind festival that takes place right before the famous Hindu festival of Holi and just like Holi it is a colourful occasion for festivities where these tribes accumulate together to celebrate with dance, music, colour, vibrancy, positivity and great enthusiasm. This is a great time to witness the culture and traditions of Gujarat and you must make your plans to coincide with the festivals here which will add a sense of oneness and togetherness during your vacation of Gujarat.