Rajkot is the capital of Saurashtra region and an emerging industrial hub. It's also the largest district and has contributed to the Indian national freedom struggle significantly.
Britishers had constructed many impressive colonial buildings and one of them is the Watson Museum. The museum offers a deep insight in the culture and history of Rajkot.
Rotary Doll Museum is the other major attraction of this city which makes your Rajkot trip a worth visit.
Watson Museum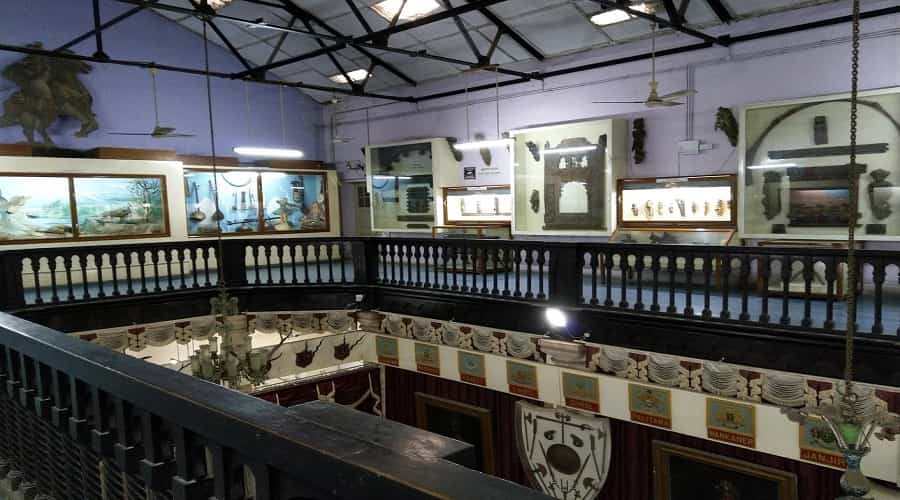 The museum located in Jubilee garden, Rajkot, is the second most important museum after Baroda Museum and the oldest in Saurashtra region. It was named in the fond memory of Colonel John Watson who was the political agent of the Kathiawar region from 1881 to 1889.  The colonel was very fond of the history and archaeology and used to collect information on Rajkot, and everything from his collectibles is preserved here. The Watson Museum exhibits copies of artifacts from prehistoric period, Harappa civilization, Mohen-jo-daro, natural history, silverware, textiles, carvings of the 13th century, temple statues, costumes and also the design of the homes inhabited by the local tribal people. This gorgeous architecture also boasts of graceful collection of coins, archaeological, and traditional items. There are paintings of royal princes and dignitaries of Saurashtra, handicrafts, potteries and relics showcasing the rich heritage of the culture and tradition followed by the people.
The museum is run by the state government and also has the facilities like photography, guide service, library and a sales counter.
Address: Dhebar Rd, Lohana Para, Rajkot, Gujarat 360001
Phone: 097241 03824
Doll Museum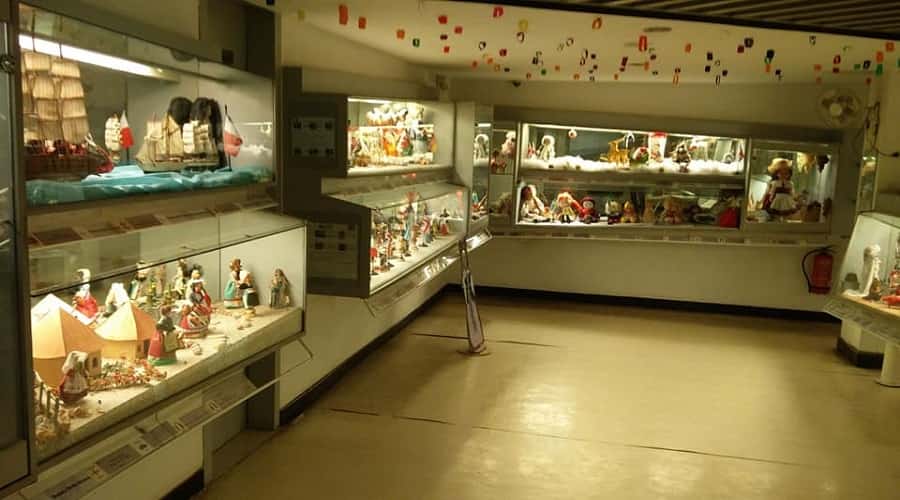 The rotary doll museum was the brainchild of Mr.DeepakAgrawal. The doll gives a medium to know the culture and tradition of the world at large. The members of the rotary club from all over the world have contributed to the donation of dolls to make this cause take a shape and their dedication has paid off with around 1600 dolls adorn the museum. The dolls are tenderly preserved (theme showcased along with the flag of the country from where they came). The museum preserves the historical document about the dolls to make it easy for the visitors to gain knowledge on them. Various activities are conducted at the museums including the workshops based on music, doll making, dress designing, finishing school, doll exchange programs, etc. It also houses a movie theatre, the wonderful place for children as they can watch the documentaries related to environment, fables, culture, inventions, etc. from all around the world. The main attraction is the 'Rocking Zebra' which is a matter of pride for the museum as there are only 5 such pieces in the whole world. The museum also has a souvenir shop from where the children can buy miniature doll, key chains, calendars, flags, magnets, coffee mugs, picture postcards, etc.
Address: 2nd floor, Nagrik Bank Building, Yagnik Road, OppHeeraPanna Complex,,Jagnath Plot, Rajkot, Gujarat 360001
Phone: 0281 246 4352Hours: 9:30 am – 1:00 pm, 3:30 – 7:30 pm