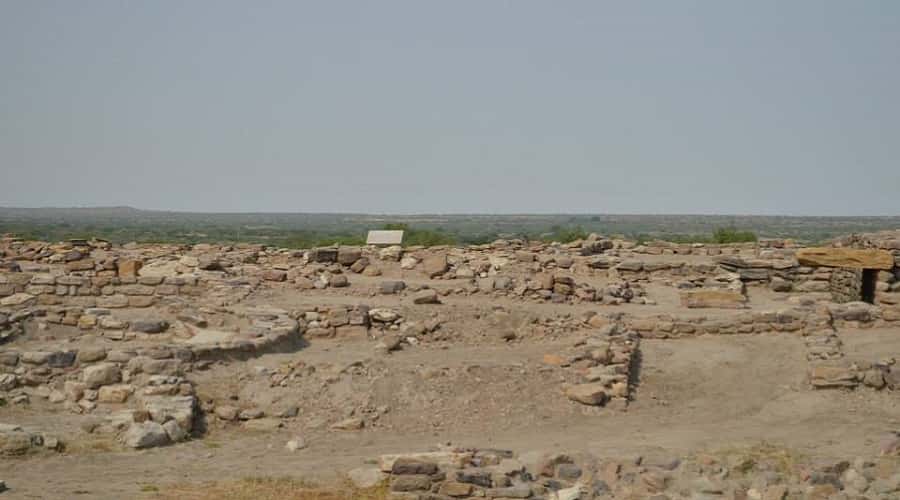 Dholavira is famed for being one of the 5 largest Harappan sites which is located in the Khadir Beyt island in the district of Kutch. The site of Dholavira showcases the bygone Sindhu or Indus Valley civilisation which according to the excavations is believed to have been way ahead of its time and at par with present day America or European countries. This is one of the grandest ancient cities dating back to the Harappan times and was discovered during 1967 – 68 by JP Joshi. The place can be visited while exploring the great Rann of Kutch and it is a surreal place to be. The planning and architecture of this place is remarkable and is dated to be older than the Lothal port. This slice of Harappa in Gujarat represents the real ancient society which was once a part of India and it literally takes you back in time.
How to Reach
Although Dholavira is a significant historical site it is only well connected with a wide network of road from all over India. Regular buses only ply to and fro the city of Dholavira via buses made available by private as well as government companies like the Gujarat state road transport corporation. There is no availability of direct flight or railway connectivity to Dholavira. The nearest airport is located in Bhuj 220 km away and the closest station is also in Bhuj which is 219 km away.
By Road – This is one of the most reliable and convenient ways of reaching the historic site of Dholavira since the roads are in top notch and excellent conditions. Bus services are available from Bhuj to Rapar which is the nearest big town to Dholavira and takes around 5 hours to reach. These buses run from early morning to late evening.
By Train – There is no direct rail connectivity to Dholavira which is situated 219 kms away from the town. Taxi services are also available from the station at Bhuj to Dholavira. Closest railway station for Rapar is located in Samakhiali junction and Bhachau. It caters to trains from all different parts of India making it very connected.
By Flight – There is no direct flight present for Dholavira on a direct basis with the closest airport being located in Bhuj at a distance of 87 km. taxis and cab services are available.
Best Time to Visit
The Autumn winter months from October to March is considered to be the most ideal time to visit Dholavira. These are the winter months when the climate is cool and refreshing and makes sightseeing easy and very fulfilling. The average temperature stays between 14 to 35 degree Celsius making exploring this place very pleasant and in fact very fun as well. Avoid visiting this place during the summer months when the heat is scorching and unbearable which will not enable you to have a relaxing holiday. Winter is also the time when there is the most amount of travellers and tourists flocking the region who not only look to explore Dholavira but other parts of Gujarat as well.
Places to Visit:
Kutch Desert Wildlife Sanctuary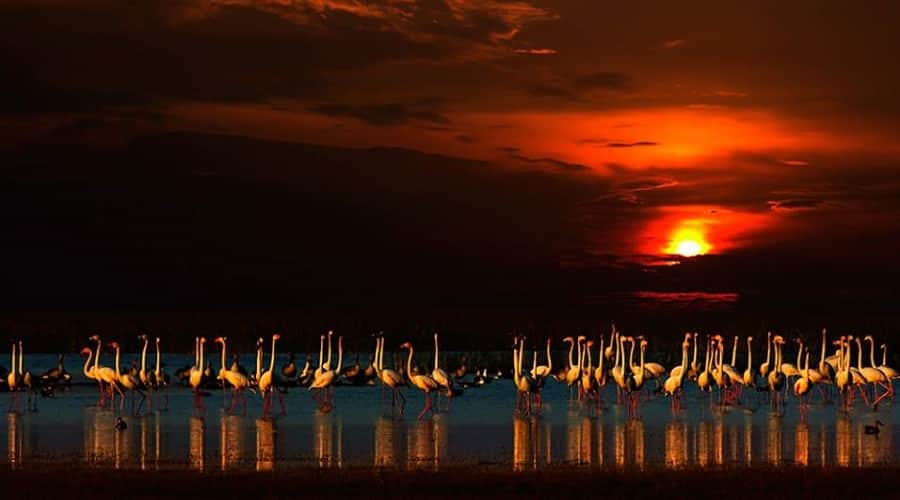 Located within the region of the great Rann of Kutch, area-wise, this is the largest wildlife sanctuary in India. By the months of October or November each year the rain water here completely dries up and the whole area turns into a large saline desert. The mammalian and the variety of birds selection here is truly breath taking with one of the most defining bird here being flamingo.
Pirotan Island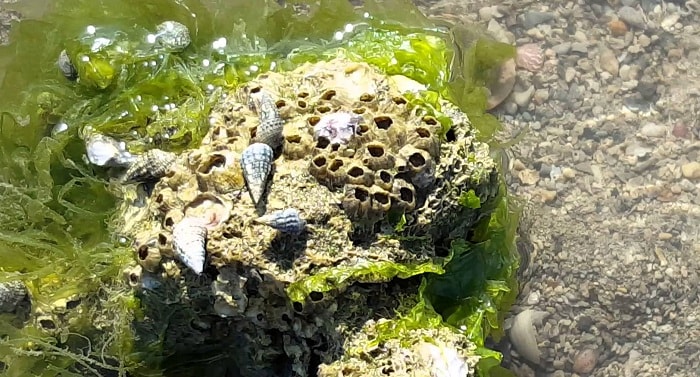 This is a very scenic island located on the Arabian sea off the coast of Jamnagar and is popular for being one of the most off beat destinations in India. Surrounded on all sides by the vast open ocean and home to some of the most thriving diversity of plants and animals it is a good place to be with your family and friends.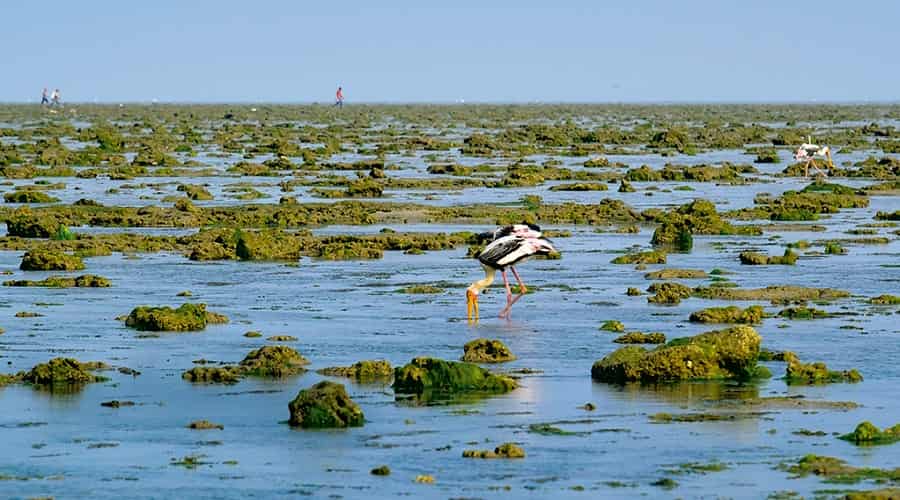 Located on the southern shore of the Gulf of Kutch within the Devbhoomi district of Dwarka this national park is one of the most unique places to be. Surrounded by naturally occurring reefs and corals it is a great place to go with your kids and have a uniquely different kind of a holiday experience.
Visitation Timings:
The visitation timings for Dholavira is from 6 am in the morning to 8 pm at night.
Where to Stay
Try booking your stay at the Dholavira tourism resort which offers a cheap stay option along with hygienic living conditions and delicious food items at the best rates. There are homestays also available like the peacock homestay if you are looking for a cheaper option and can compromise with the high-end amenities. Rann resort is another accommodation place for you. All the hotels here offer good services and come with a good team of hardworking efficient and English-speaking staff as well. Some hotels even offer a BNB service. You can even check out some stays in air BNB for a private and a unique home to stay near Dholavira.
Findings of Dholavira:
Ancient rain water harvesting systems were created and have been excavated which showcases a superior level of engineering techniques and methods that has also survived the harsh test of time.
A well-connected network of sewage and sewers have been found out which have proven to be much better than the drainage systems of the modern cities.
The entire Dholavira region is divided into 3 zones: the citadel (where officials stayed on top of a raised platform); middle city and the lower city.
Inscriptions of 10 large signs which works as the evidence for being the earliest written language in the history of mankind. However, historians have yet to decode this language.
Signs of civilisation progressing can be seen from the change of mud houses to employing the usage of basic iron tools, copper, gold jewellery and other cooking vessels.
This is the perfect place for people who are curious and wish to explore the lesser touched destinations in the world.