Situated on the eastern tip of the densely populated Diu Island off the state of Gujarat, the fishing town of Diu is truly an oasis. It is a rich mosaic of ancient Portuguese influenced churches, relaxing white sandy beaches, age old forts and carries a heavy colonial feel. Every street and paths here are filled with brilliance and strewn with unmatched creativity. With blue shimmering water, tall lush green trees, and a vibe of peace in every nook and corner, Diu is one of the most underrated tourist destinations in India. The types of experiences you encounter using the fascinating Diu tour package with Gujarat, are guaranteed to be one of its kind and memorable at the same time.
If you are planning on a trip where you just want to unwind and let your hair down, then make sure to visit these top 10 places in Diu:
Ghogla Beach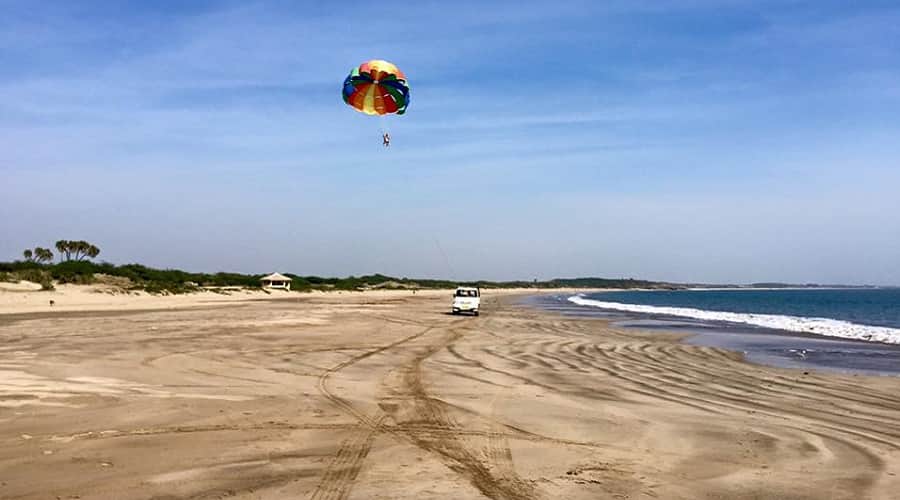 Located in the North end of Diu Island, this beach attracts every tourist's attention for being one of the least visited beaches in Diu. If you are the type of person who is looking to spend some quality time in peace, quiet and tranquility then this serene, white beach will definitely be your favourite. This beach is unique and different as compared to other beaches in the town, since apart from being quiet and away from the maddening crowd, it is also a site for a number of adventure water sports activities.
Naida Caves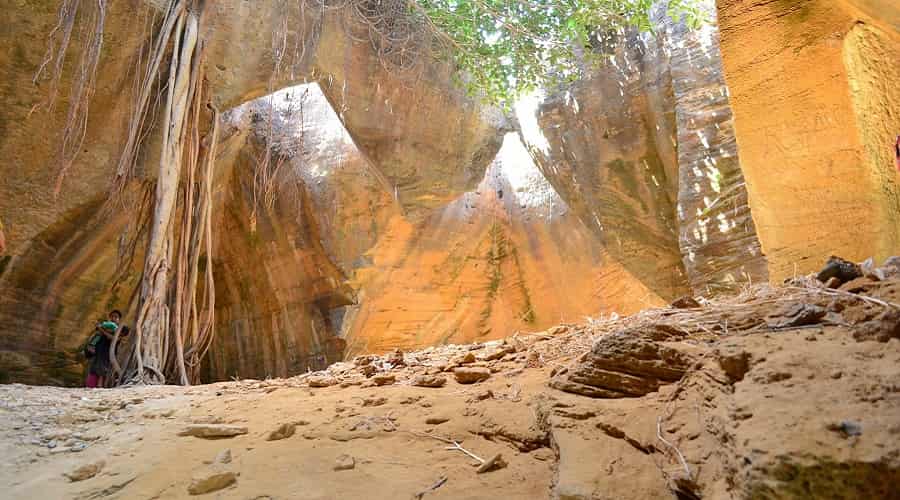 Located outside the city walls of Diu Fort, these caves are an exciting network of tunnels and steps. Most parts of the caves still remain unexplored, and it is believed that during the Portuguese reign this very caves network was used as a hack to transport the building materials. Believed to be created during the prehistoric times, these caves were brought to life naturally. This fact attracts a number of history enthusiasts as well as adventure seekers.
Diu Fort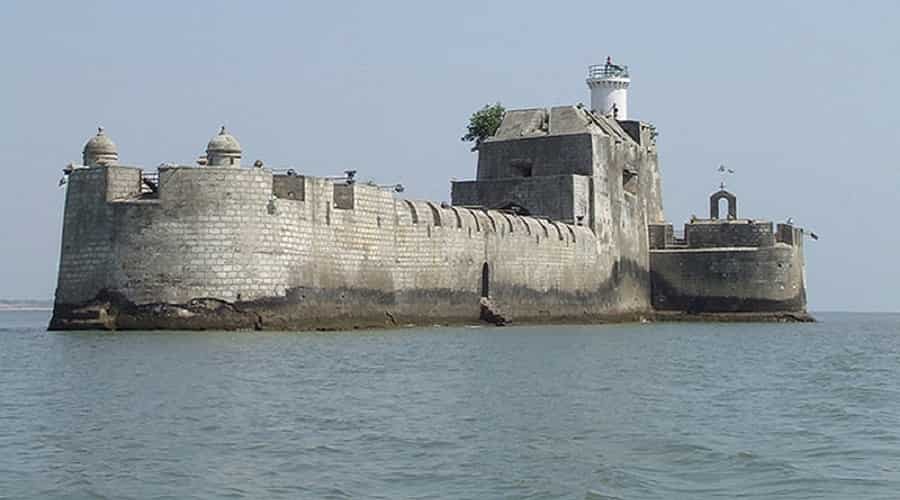 Built in 1535 and originally built by Bahadur Shah, this fort had various occupants in the following years. This site became important during the Portuguese reign of Diu when their government had nominated it to be a part of the seven wonders of world. People from far and wide flock here to witness the glorious and majestic fort complete with an attractive lighthouse. Standing by the coast of Diu this Venetian gothic style structure gives its visitors a panoramic and stunning view of the deep blue ocean.
St. Paul Church

Named after the apostle of Jesus, St. Paul, this magnificent and shimmering white church is still currently functioning and is considered as one of the most pristine examples for Baroque architecture in India. With the construction dating back to 1601 AD, this church is one of the must-visit sites in Diu and is flocked by tourists throughout the year. Being the only functioning church in Diu, it caters to the locals and for this reason it is considered to be extremely significant.
Gangeshwar Mahadev Temple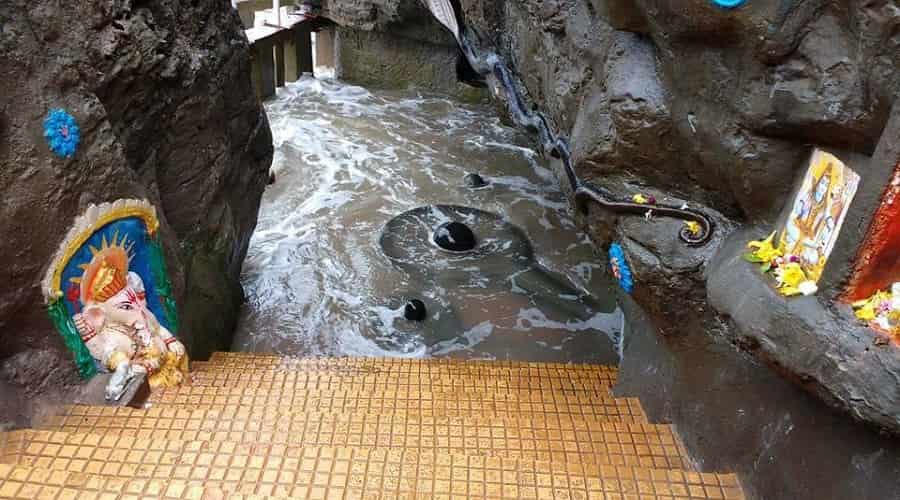 Situated in the Fudam village of Gujarat at a mere distance of 3km from Diu, Gangeshwar Mahadev temple is ancient and is said to be constructed during the age of Mahabharata by the Pandavas themselves. The temple's main attractions are the 5 Shivlingas located amongst the rocks by the sea shore. Its location allows the tidal waves to wash over the Shivlingas. The history of this place makes it extremely significant among Hindus.
Panikota Fort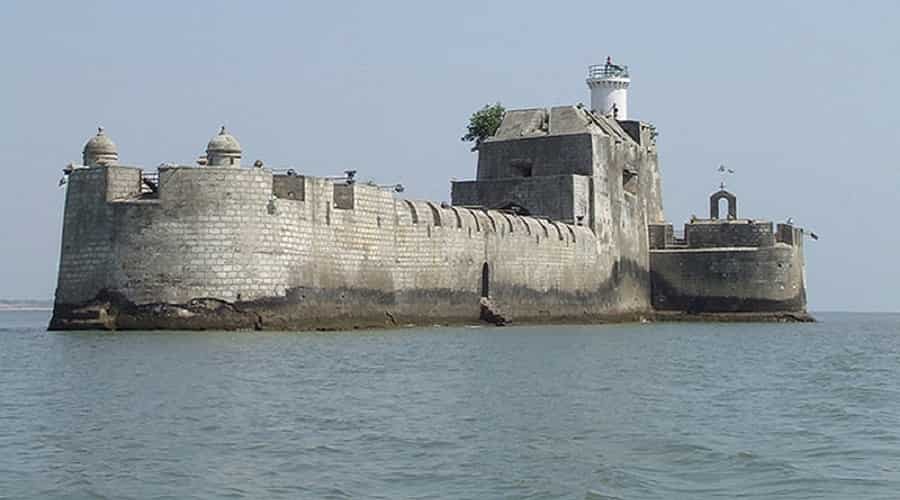 Located among the blue shimmering water and off the Coast of Diu Island, this fort is unique in every way. Originally built by the Portuguese with an aim of defending the boats present in that area, the tall, thick and towering walls of the fort radiate power, strength and might that the Portuguese wanted to dictate. Although the location is unconventional, the fort receives a regular stream of visitor who wants to experience the cool weather and take in the breathtaking view of the never-ending ocean.
Zampa Gateway
This bright red towering gateway is one of the main tourist attractions in Diu. This main town gateway is adorned with lion carvings, angels and priests. Inside the gateway lie a chapel which is complete with the images of Virgin Mary and child, which dates back to 1702. The brightly coloured red gateway can be seen from miles away and also houses an artificial waterfall. The beauty of this gateway is unmatched and still remains one of the prime centres of visit.
Diu Museum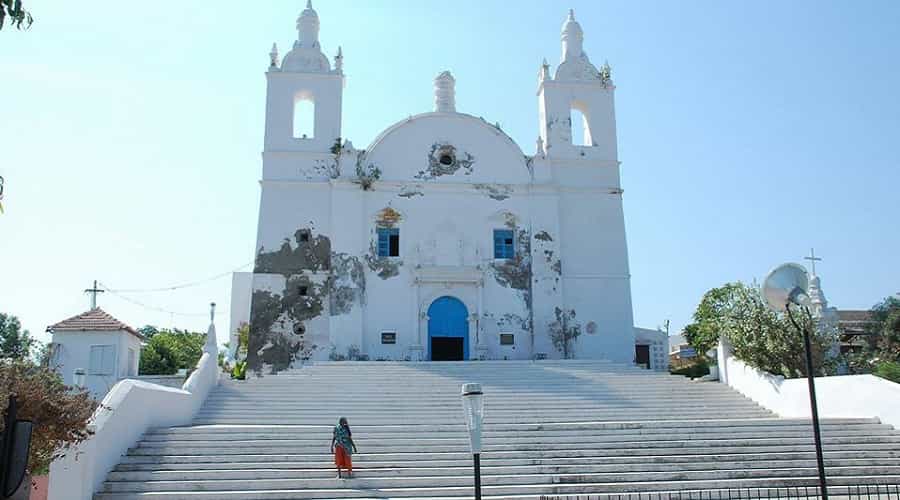 Set up within the St. Thomas church which was built in the year 1598, this structure is now home to numerous stone inscriptions which were left by ancient rulers, age old antique statues, wood carvings along with multi-colored fountains and vintage idols. Visitors will be treated to some special lighting which beautifies the place even more and gives the entire museum a vibe of rich history. This museum is a must visit if you want to take a plunge into the vibrant past of Diu.
Chakratirth Beach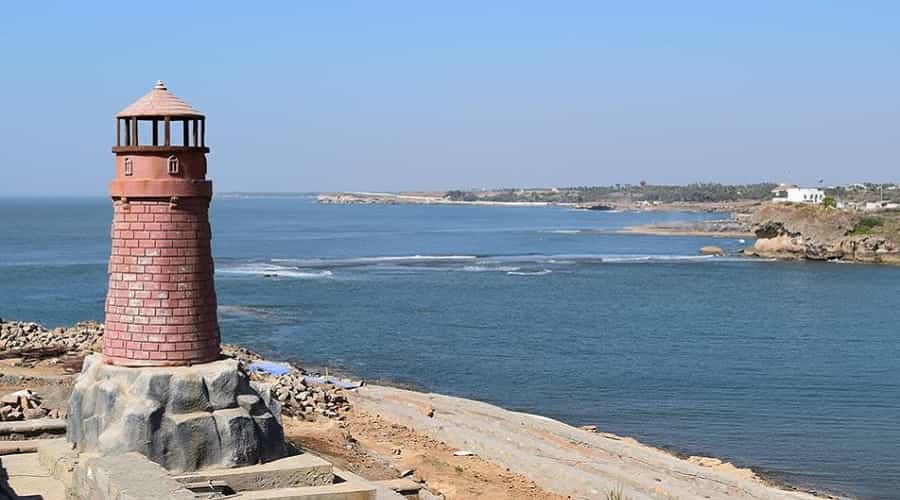 The entire coastline of Diu Island is lined with pristine beaches but one beach that stands out is the Chakratirth beach. Nestled among the area where the picturesque hills meet the Arabian Sea, this beach is known for its enchanting waters and mystifying vibe. It also holds significance to Hindus, since this is the spot where Lord Krishna is said to have beheaded demon Jalandhar.
Shell Museum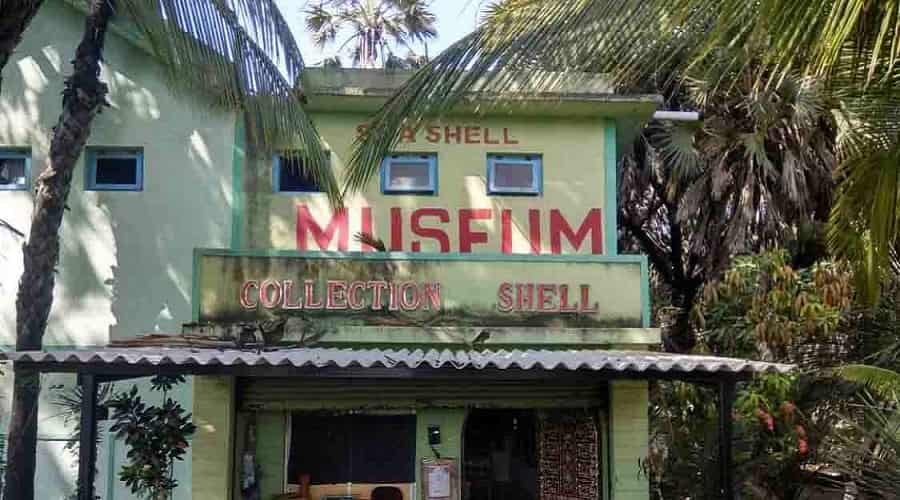 This museum is the first shell museum in Asia showcasing an array of personal shell collection of Captain Fulbari, who had spent his life in this region collecting numerous and unique shells. This museum is unique housing 2500 to 3000 shells and is also the first museum in the world where visitors get to witness various shells in an up-close and personal manner through a magnifying glass. Do visit this museum if you want to witness a mind boggling collection.