The flourishing city of Rajkot which is located in Gujarat is an oasis for rich cultural tradition and its multicultural diversity. The blend of various cultures into one has helped in creating an interesting mosaic of Hinduism, Buddhism, Jainism and Islam, all of which live peacefully and inhabit this region in a coexisting manner. Rajkot is not very distinct from other places in Gujarat but in case of festivals, fairs and handicrafts makes it truly one of a kind and a must visit destination. Festivals are a crucial part of any culture in the world and works as a building block in a society which is handed over from one generation to the next.
Here are some festivals in Rajkot which is celebrated with unparalleled zeal among the locals here:
International Kite Festival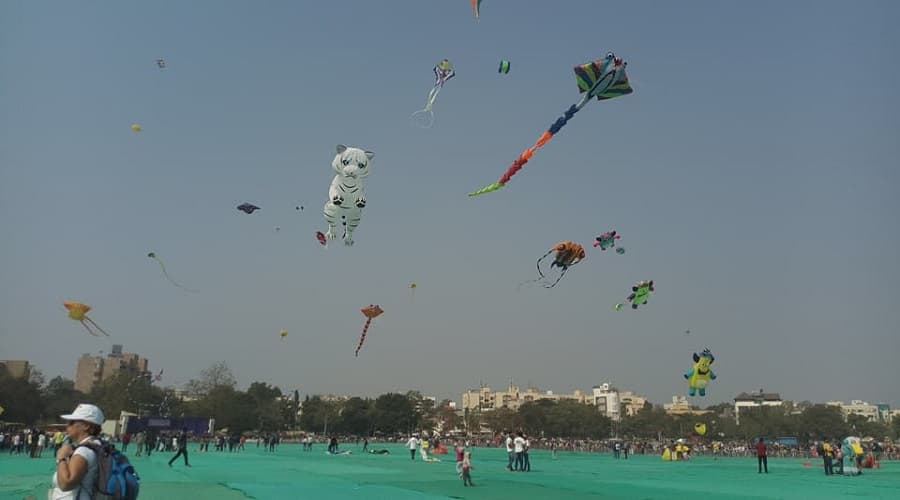 Also referred to as the festival of Uttarayan in Gujarat, this is probably one of the most awaited festivals of the year not only in these parts but in the world as well. Celebrated primarily during the time of mid – January after the winter solstice this holy occasion is also referred to as Makar Sankranti and celebrated in different parts of India depending on their beliefs and traditions. The entire sky gets covered in traditionally crafted kites and are flown by enthusiastic participants who even indulge in kite-flying competitions. It is truly a magnificent sight to behold on this day. The day is celebrated to mark the harvesting season in Gujarat and is primarily celebrated with complete puja rituals mainly by the agricultural families.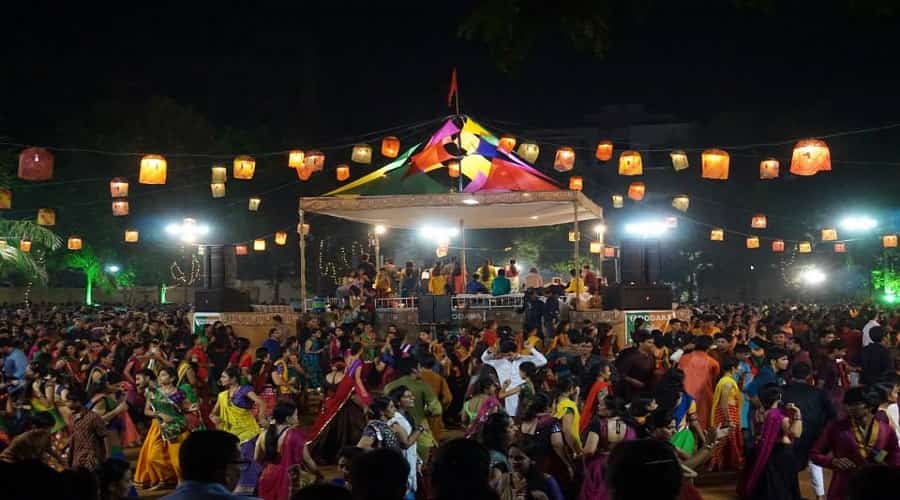 Gujarat is famous for a lot of things but 1 festival that truly stands out and has gained a lot of popularity among the masses in a large international scale then it has to be the colourful festival of Navratri. As the name suggests this festival takes place over a duration of 9 nights which is symbolic for the 9 different incarnations of goddess Durga. It is celebrated in different manner in various parts of India and is basically a celebration of victory of good over evil. The people worship the eternal goddess of power or Shakti by performing Garba dances and enacting scenes from the legend where goddess Durga had slained the buffalo – headed demon king Mahishasura.
Holi
Rajkot is one of the most vibrant places to celebrate Holi and is also widely known. Various clubs and communities take the initiative of organising fun packed entertaining Holi celebrations. The festival is celebrated in Rajkot with equal enthusiasm and zeal as in the rest of India during this time. the festival also signifies the victory of good over evil as well as marks the arrival of the spring season. In the morning time people apply colors on each other, dance nonstop to the music of DJ, have fun in rain dance activities and by evening pujas are performed along with the preparation of traditional cuisines, desserts and various other such delicacies. People also exchange gifts with each other.
Janmashtami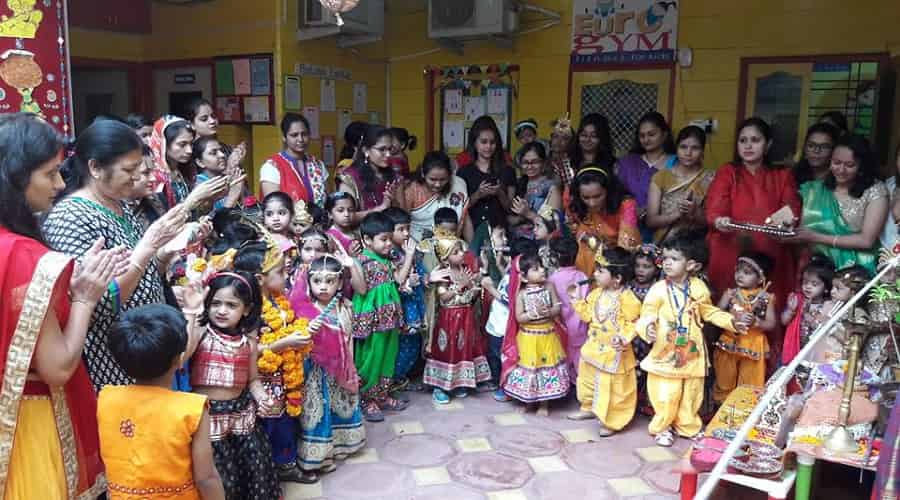 The birth of lord Krishna is celebrated in some of the most elaborate and extravagant ways all throughout India. People come together and perform rituals for the lord till 12 at night which is believed to have been the birth time of the lord. People take turns to move the cradle and offer their prayer. Everything is accompanied with traditional hymns and chants dedicated to Sri Krishna. Rajkot is one of the hubs for this celebration where incredible Pandals are set up along with all night entertaining musical and songs performances. This can be one of the best times for you to visit Rajkot.
Diwali
The festival of lights in India is celebrated in an incredibly grand manner and Rajkot is one of the best places to experience this festival in full swing. If you walk the streets during this holy time of the year which celebrates the homecoming of the prince of Ayodhya – lord Ram from his 14-year-old Vanvaas or exile with his brother Laxman and consort Sita. Every nook and corner of the city can be seen lighted with Diyas or oil lamps along with lighted decorations being put up in the houses. People burst crackers to show their happiness and wear new clothes and also make Rangolis outside the house. It is said that goddess Laxmi pays a visit to every house during this auspicious time of the year.