This pleasing hill destination is one of the most loved holiday getaway for families, groups of friends and gangs of biker. Placed on an elevation of 2,285 metres above sea level it is the perfect representation of charming, unadulterated himalayan beauty. this place has gotten its name from the 350-year-old lord shiva temple which is located here. it is also one of the most sought after winter vacation destination in India where you can be a part of a winter wonderland like picturesque scenery in India.
What makes Mukteshwar an interesting place?
The soft serenity that prevails in the air of the place is what I loved. Mukteshwar is a pristine hill station that still retains its pure charm. Unlike Nainital, it is not crowded. People do not throng here in droves because it is not meant for those who want to enjoy luxuries or want to visit only famous spots. Mukteshwar offers a solace that can never be found in cities or even in other popular hill stations that offer all the well-developed touristy facilities (Though I do not mind enjoying those facilities, that's a different thing).
Green Panaorma
Mukteshwar is a small town in Nainital district in the Kumaon region of Uttarakhand, situated at a height of 2286 mts above the sea level in the Kumaon Hills. When we arrived at Mukteshar, it was like coming to paradise as being a Delhite, I do not get even a single moment of calm due to sounds of city din. It is situated at a distance of 51 km from Nainital. Mukteshwar is one of those places where you can feel the real charm and majesty of the Himalayas. From here, one can enjoy the breathtaking scenery of the Nanda Devi, the second highest peak in India.
Mukteshwar is blessed with forests inhabited by various beasts and rare mountain birds such as the Himalayan rubythroat, red-billed leiothrix, white-crested laughing thrush, and black-winged kite, the Himalayan black bears and more.
Places to visit in Mukteshwar
Mukteshwar Temple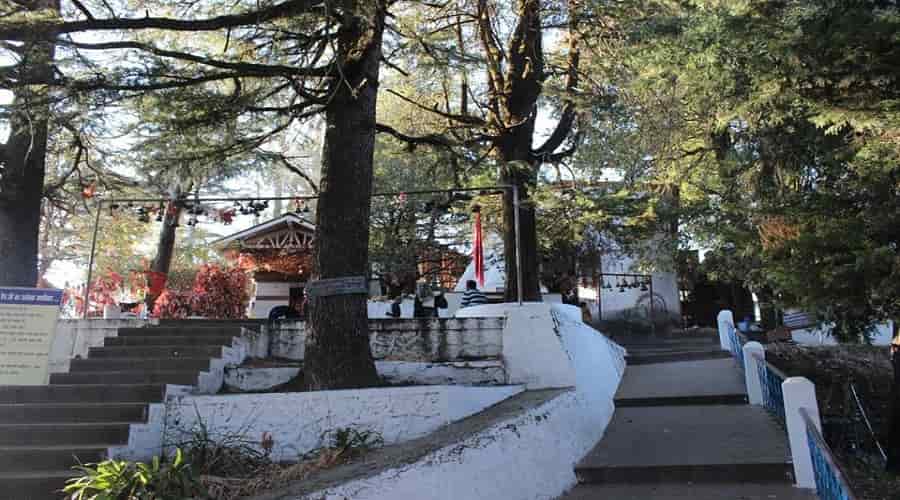 Mukteshwar Temple is a 350-years old temple and its presiding deity if Lord Shiva. In fact, the town got its name from this temple that is called Mukteshwar Dham. Accompanying Lord Shiva are the other deities, including Brahma, Vishnu, Parvati, Ganesh, Hanuman and Nandi. The temple is situated at the highest point in the town, at an elevation of 2312 mt from the sea level and from there one can see captivating vistas of nature. You can reach this temple by a stone staircase or a stone pathway. Apart from having the blessing of Lord Shiva, one can enjoy the majestic vistas of the Himalayas.
Chauthi Ki Jali
It is another interesting spot, located on a cliff behind the temple. There is a huge rock where there is a hole from where you can have invigorating views of the Himalayas. The rock is featured with a natural lattice and leaning on the edge of the rock, get panoramic views of the valley It is a straight drop of about 2000 ft. At this spot, you can enjoy some adventure sport also like Rock climbing and rappelling.
Mukteshwar Inspection Bungalow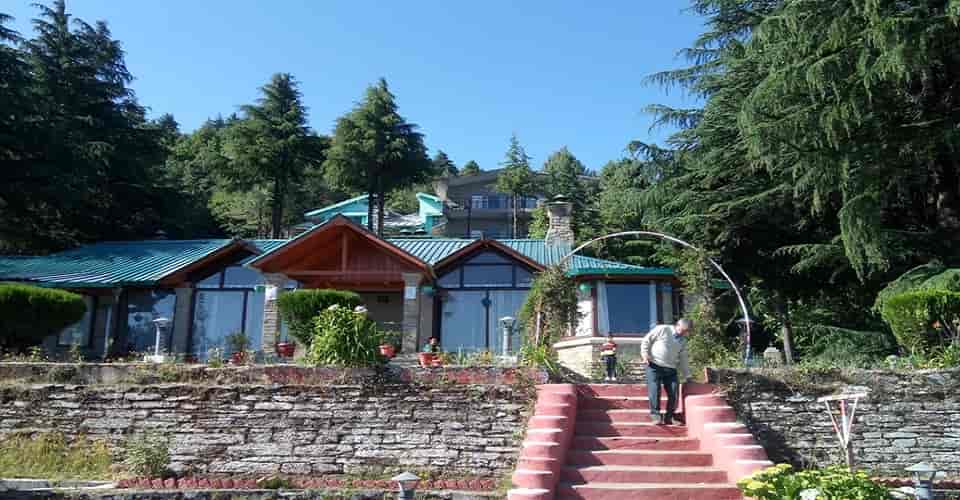 It is a PWD property and is an architectural wonder. A sort of landmark of the town, it is located just near the temple. Surrounded by the lush green surroundings, the spot is perfect for enjoying the beauty of the Himalayas.
Methodist Church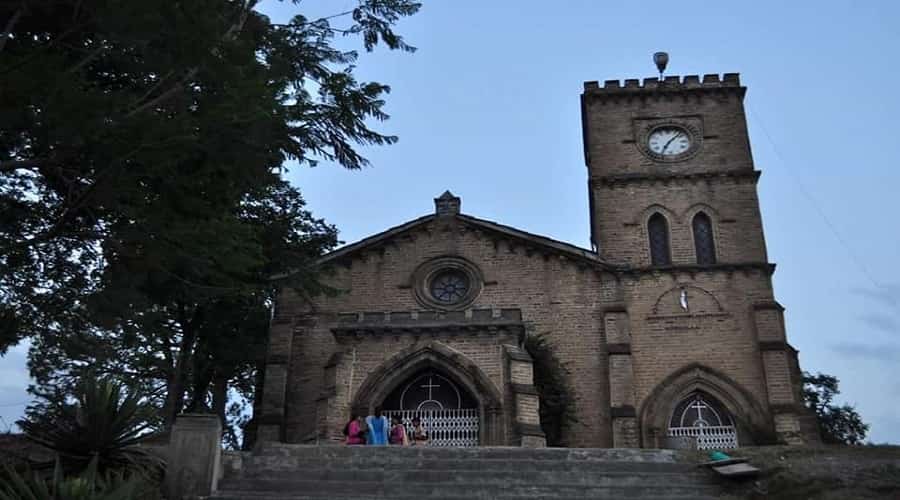 On the way to Chauthi ki Jali, there is a small pathway cut towards the Methodist Church. The path is cut into the rocks. It is naturally polished over the years by passing feet and so it gets a little slippery at times, so, do watch your steps. The walls and tin roof of the church are still intact even after hundreds of years.
Trek through the Forest
One thing I loved there is walking and trekking. "No traffic and no bad air" are something that we can never enjoy in a city. At any point of the day, you can get out of the room, go for a walk, and trek through tranquil forests.
Look at the Night Sky
This was one activity I would like to mention that I loved to do; watching the night sky and night view. I can't forget that heavenly view! I just looked at the sky and I was mesmerized! It was like watching thousands of sequins studded on a huge black velvet cloth. In addition, the front view was amazing as millions of twinkling lights reaching to us from other towns in the region.
What I feel
Mukteshwar is not a regular tourist destination. It is the place if you want to enjoy the raw beauty of mountains. You can relax in the lap of Mother Nature without worrying about your mundane things that engulf you in your routine life.