Metro cities are regarded as economic, political, and cultural centres. Metro cities are famous for shopping, beauty products, advanced environment, cultural events and much more amenities.
Metro cities have a lot more to see like lakes, waterfalls, holy places, many places where you can shop, and it is also famous for yummy cuisine. Travelling in a metro city in India is a whole different experience.
Best Shopping Metro Cities in India for Tourist
Delhi
Delhi is a well-developed, metro city and most importantly, it is the capital of India. It attracts tourists in really high numbers and there is a lot to see while you travel in Delhi. Not only Delhi is a perfect travel destination but also there is a lot to shop for while you have a fun time in the capital of India.
Places to shop for while you have your stay in Delhi
Dilli Haat: Dilli Haat is the old traditional place located in Delhi where you can buy goods such as traditional clothes and you can have a great time watching that unique place which almost looks like a village although located in the metro city. You can even buy textiles, books, Jewelry, music, old traditional handicrafts and much more.
Chandni Chowk: When it comes to Delhi, everything you look around is traditional and you'll only find some remote areas with the modern environment. Well, Chandni Chowk in Delhi is again an old traditional place where you can shop for fabrics, clothes, spices and much more. You can even try some delicious food while making your stay in Chandni Chowk.
Sundar Nagar: Sundar Nagar is located in old Delhi and it is famous for antique objects. There are many things to shop for like tea, silver Jewelry, textiles, carpets and much more.
When I say Delhi, it divides into two different parts, There is one new Delhi with the modern environment and everything new and then there is old Delhi with everything traditional although both are one and regarded as the metro city.
Mumbai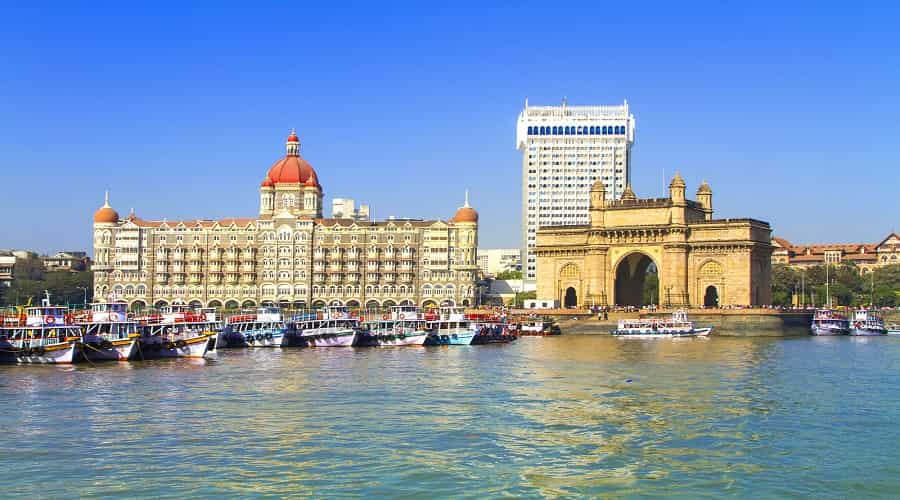 Mumbai is the capital of Maharashtra and a metro city as well. Mumbai is the city of dreams and frankly, many people visit Mumbai to earn. Mumbai is one of the best tourists place all over India and every year millions of people visit Mumbai just to get a unique experience. Mumbai was also called as Bombay and it is highly famous for marketing, electronic, foods, festivals etc.
Places to Visit in Mumbai While you have your Stay here
Linking Road: It is highly famous for clothing, wrist wear, footwear, and many tourists visit there to get the best deal. Located in Bandra, Linking road has thousands of options to choose from and it is one of the finest places to get over with your shopping.
Fashion Street: Have you seen hundreds of clothing shops all at one place? Well, there is no other place like fashion street. It is highly popular with tourists and teenagers who look for dashing and cool clothes at a negotiable and cheap price. You won't find any other place to shop for clothing if you're looking for variety and low price.
Chor Bazaar: When it comes to any electronic gadget or need any branded footwear or any other thing at a cheap price, there is nothing better than Chor Bazaar. People who work there have agents to rob things for them and then they sell it at the cheapest price earning 100% profit. You can visit Chor bazaar anytime of the year but highly recommend on Friday morning at 4 am since they have a lot of things to show at that time but look for your things too because they can rob their visitors also.
Bangalore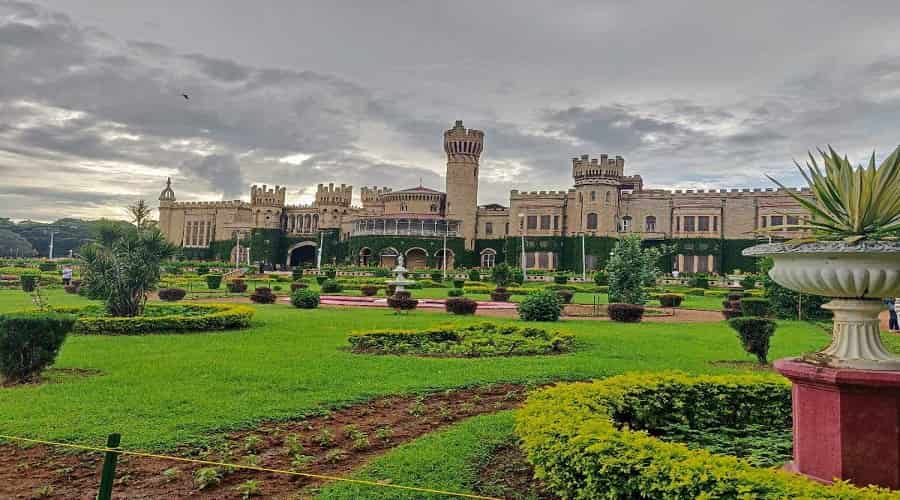 Bangalore also was known as Bengaluru is the capital of Karnataka and a metropolitan city. With the population of 8.42 million, it makes a third most populous city. There is a lot to shop with when you're planning Bengaluru is your next destination.
Places To Visit While Staying in Bangalore
Chickpet: You cannot find any other place to look for best Sarees rather than Chickpet. It is known to be the oldest fashion street around Bangalore and working in the business since the past 400 years. It is located just 2km away from the famous city mall and here you can best deals in Sarees.
Brigade Road: It is the modern fashion street, From the sunrise, until the sunset, the road is always busy with people buying stuff. Things like clothing, Jewelry, handcrafted items, spices and much more.
Commercial Street: Yet another place where you can shop for Jewelry, spices, readymade garments, and much  more. Honestly, you can find almost anything at a really cheap price. It also offers sports equipment at the commercial streets of Bangalore.
Ahmedabad City:
Not a lot of people know that Ahmedabad is a thriving hub for shopping lovers to indulge in shopping. You can literally get anything and everything here from locally handcrafted souvenirs to textiles and even some art related things which will be reminiscent of this wonderful city. If you are someone who likes to shop till you drop then here are some of the top places for you to explore while shopping simultaneously:
Lal Darwaja Market – This has to be one of the most popular hence the busiest market places in Ahmedabad city. Going on a shopping spree here is on everyone's bucket list and must be done at least once in a lifetime. Here you can buy anything from traditional to modern clothes, get wholesale and retail priced items etc. you can even get some delicious street food here if you get tired from all the shopping. The best thing about this place is that every item is available at throwaway rates so you can shop for yourself and your friends and family here.
Law Garden Night Market – Another name that comes up when you look for places to shop in Ahmedabad is the law garden night market. As the sun sets this entire region gets lit with lights and starts buzzing with people and market goers. Here one can easily shop for things like hand bags, Chaniya Cholis, Sarees, traditional accessories etc. you can even get some of the most amazing stuff here especially for young people and college students.
Manek Chowk Market – The Manek chowk cloth market should definitely be visited at least once during your stay in Ahmedabad. Here you will be able to shop for a variety of things like fresh fruits, vegetables, textiles, jewellery boxes and so much more. This truly is a very delightful place to be and this is the reason as to why it has become one of the busiest market places or bazaars here. One thing that stands out is the tie dye fabric and other hand printed clothes.