Situated within the Saurashtra region of the western coastal state of Gujarat, Jamnagar is truly one of the lesser explored gems of India which deserves to be highlighted more. the city depicts the perfect combination of modern India and the ethnic heritage of the bygone era. According to the historical account this place has a well-established past of being ruled by kings which can be seen through its impeccable architecture. This place is truly an oasis for travel lovers and explorers of off beat destinations.
If you are planning on visiting these places here are some tourist destinations for you:
Dwarkadhish Temple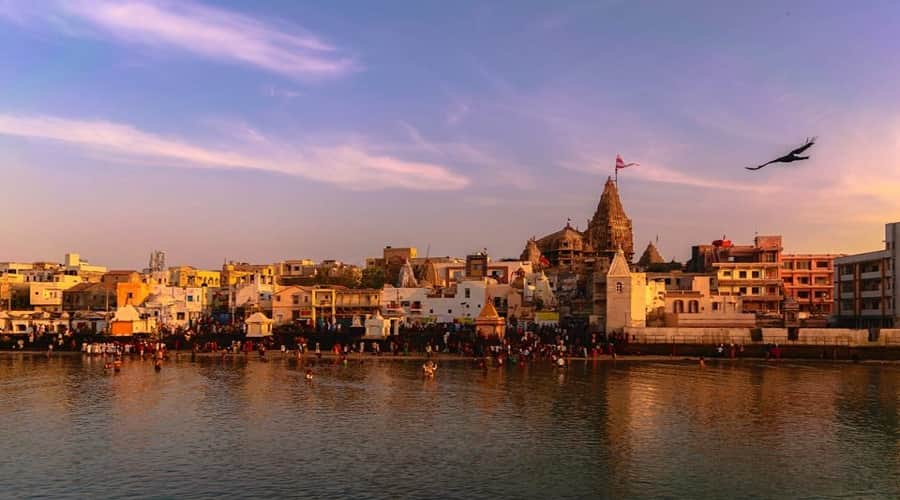 Visiting Dwarkadhish temple is one of the most integral part of your trip to Gujarat. Also commonly referred to as Jagat Mandir the presiding deity here is worshipped in the form of the king of Dwarka. The entire building here is supported with the help of 72 finely carved pillars which only adds on to the beauty of this place as a whole. The temple is also a vital part of the sacred all India Char Dham Yatra pilgrimage which takes the pilgrims through the most holy temples of Badrinath (north), Jagannath (east), Rameshwaram (south) and Dwarkadhish (west). The place holds immense religious sanctity and is said to have been built on top of the birth place of lord Krishna and can be reached by climbing up a few steps. A visit here is a pilgrimage in itself and will leave you feeling incredibly rejuvenated.
Lakhota Talav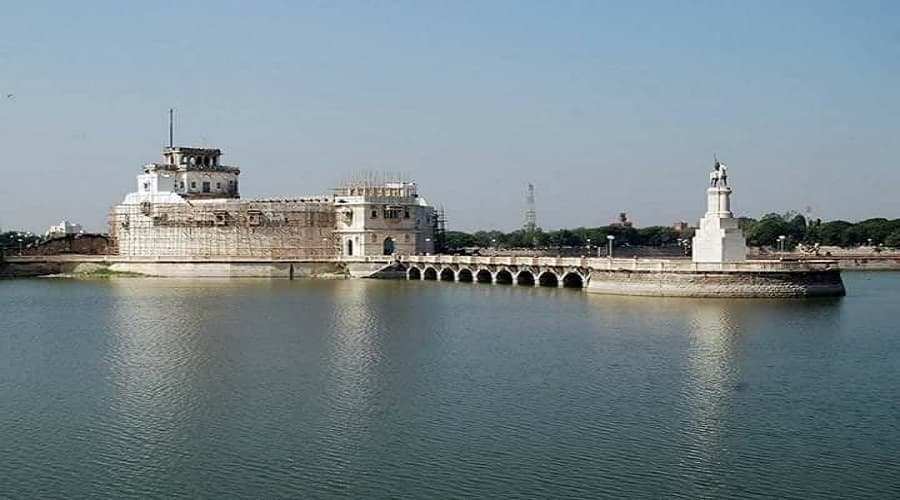 If you are tired from all the sightseeing and wish to take a break then you must visit the famous Lakhota Talav which is the epitome of serenity. The central focus of this place is the Ran Mahal which is situated on an island within this pristine lake. This glimmering beauty here is very mesmerising and gives you some much needed vibe of peace in the middle of the city. There is also museum dedicated to various 9th and 18th century sculptures, firearms etc and is visited by a number of people. There are also some activities to do here like birdwatching, boating on the lake, visiting Bala Hanuman Mandir etc. the beauty here is amazing and worthwhile.
Marine national park which is located in Gujarat is India's 1st water based national park where the central focus are the aquatic animals. The colonies of coral reefs present here are something straight out of your dreams. Here you can walk around and explore some of the most whimsical sites and marine life like turtles, shrimps, eels, sponge varieties etc. if you are lucky and you decide to further venture out then you can even check out some dolphins and even octopuses among other unique sea creatures. Mangroves are also adorned her which along with the schools of fishes here create amazing and scenic sites which only adds on to the beauty of the nature here. Have an offbeat adventure here for a memorable trip to Gujarat.
Pirotan Island
This island is situated within the wide and amazing Arabian Sea in close proximity to Marine National park in Jamnagar. This island is made up of low tide crystal clear beaches and lush green mangroves. It is also a part of a conglomeration of 42 different islands where only visiting Pirotan is allowed for visitors after getting a visitation permit from the forest department here. Here you will also get to explore some of the best sea birds and marine life. Here you can visit as a part of your trip to Gujarat and as an option to getaway from the crowd of the tourism here. From the coast a boat journey of around 1.5 hours will lead you to the island from where one can easily access the shallow water beaches here that will be extremely memorable.
Darbargadh Palace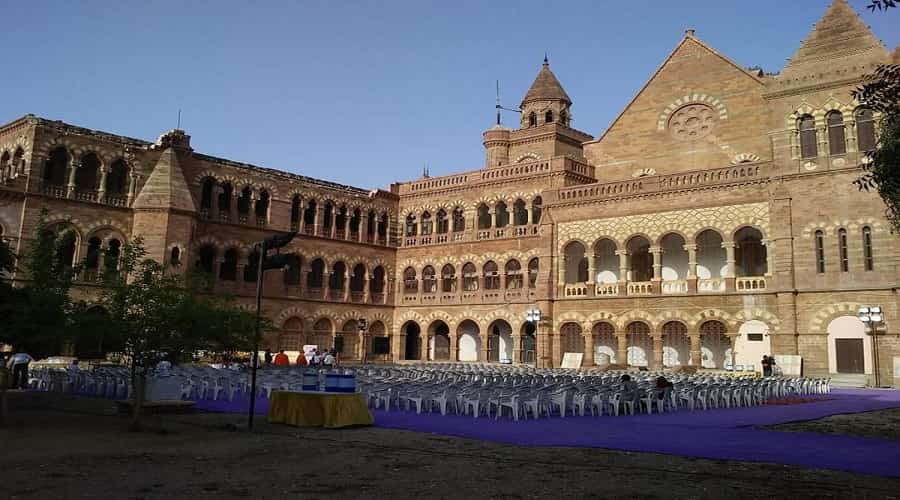 Jamnagar city is one of those places in Gujarat which has a history of kings and palaces making it worth a visit for every history buff. Initially built in the year 1540 AD this palace which is built by utilising European and Rajput influences is something of a masterpiece. This historical structure is situated on the eastern end of the Chandi Chowk in Jamnagar and its construction is credited to jam Shri Rawalji. In the past this palace used to be the site where the crowning ceremony of the kings used to take place. the detailed construction here complete with ornate pillars, decorative mirrors, wall paintings etc makes this place worth a visit.
Balachari Beach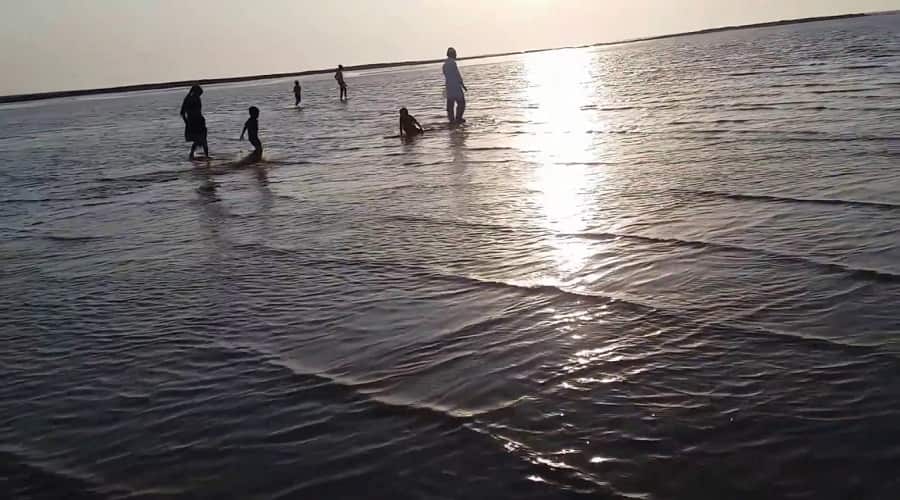 This beach which depicts pristine natural beauty at its best is the perfect place to relax away from the bustling city life. Locals as well as offbeat travellers make it a point to getaway from the chaotic city life and offer some tranquillity. People can be seen sun bathing here and spending their weekend getaways as well. The perfect time to be here is during a full moon night when everything is lit up and glowing by the moon light and adding to the eternal beauty here. it is also located in close proximity to the central city of Jamnagar and makes for a great place to kick back relax and just feel all you tension melt away with every wave that goes by.
Bedi Port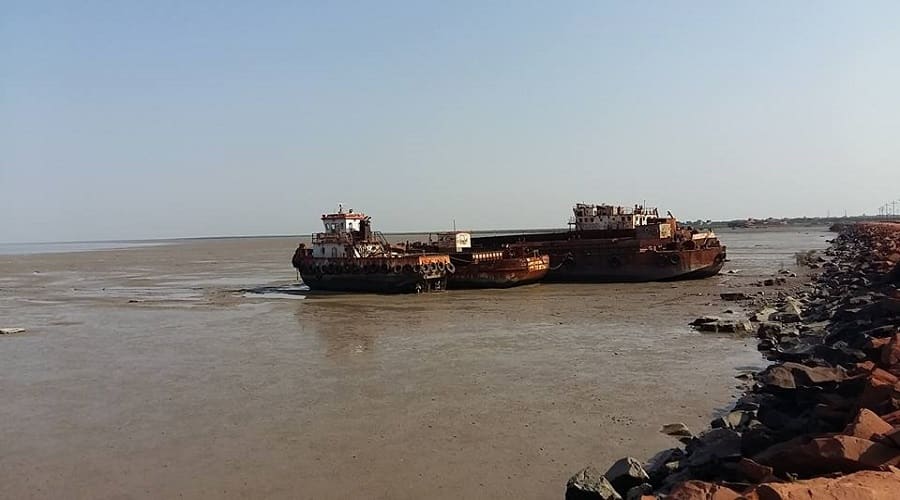 This particular port which offers stunning views of the blue unending horizon and mesmerising surroundings is located at a mere distance of 8 km from the railway station of Jamnagar. Lining the south eastern coast of the Gulf of Kutch this place is a trading port but can also be visited as a part of your sightseeing attractions in Jamnagar. Surprisingly it also forms one of the most picturesque places for landscape photography as well. During the winter time the place remains thronged with avid bird watchers and nature lovers. It truly is a fascinating sight and is visited by curious travellers and people who look for something interesting to do during their travel plans.